Northamptonshire Police join cat hunt as 30 pets go missing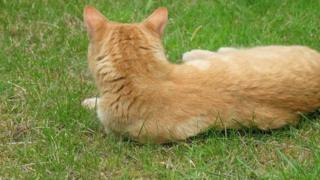 A suspected cat thief is being sought by Northamptonshire Police after 30 animals were reported missing from one small area in the past six months.
The cats had "disappeared without a trace" in the Manton Road area of Irthlingborough, a spokesman said.
Officers said there appeared to be "no pattern" to the disappearances.
The pets' owners have set up an email group and a Facebook page and police have asked for information about any suspicious activity in the area.
Sgt Andy Maher said he working closely with the community group.
He encouraged people to report any further disappearances to enable investigators to "map the scale of the problem".