Northampton bus bay signs auction raises £500 for Rotary Club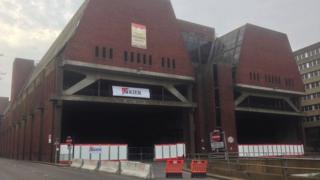 Vehicle bay signs and other notices from the former Northampton bus station raised £500 for charity at auction.
Sale proceeds went to Northampton Becket Rotary Club who support a youth cancer charity and groups funding young people with learning difficulties.
The signs went under the hammer at JP Humbert Auctioneers at Towcester on Wednesday evening.
The bus station, built nearly 40 years ago, is expected to be demolished by explosion in March next year.