Northampton hospital funds private care beds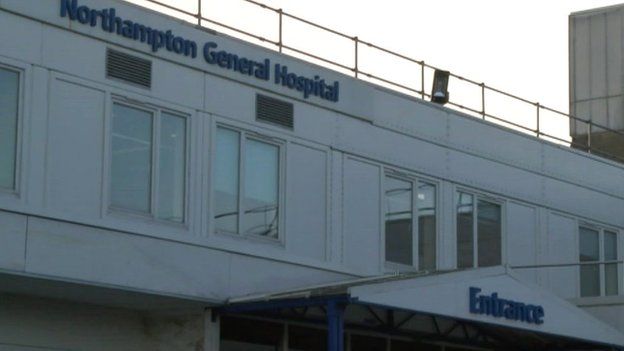 A hospital is funding beds in private residential care homes to relieve pressure on its surgical wards.
As many as 100 beds at Northampton General Hospital have been occupied by patients unable to be discharged.
Seven care homes in Northamptonshire have closed since June and the hospital is now funding bed places in community care homes to ease the problem.
There are 27 beds for seriously ill patients currently being occupied by people waiting to be discharged.
The hospital accepts it has a bed-blocking problem and is approaching a crisis.
Chief operations officer Deborah Needham claimed the hospital ensures patients transferred to outside residential or nursing home beds get the best of care.
"Reasons for delayed transfer, our preferred term rather than bed-blocking, are because patients need a nursing home bed, domiciliary care at home or housing," she said.
"They feel frustrated waiting in hospital and an acute ward is not the place for a patient whose treatment is ended.
"Numbers caught in this situation were about 50 during the year but on occasions have reached 100."
The hospital has received emergency money from the government to fund the care beds.
"It is more expensive to keep a patient in hospital than to fund a bed outside," Ms Needham said.
"But we want to allay fears they may have. All patients will get the best care possible despite the delayed transfers.
"We will admit them, treat them and care for all of them."
Related Internet Links
The BBC is not responsible for the content of external sites.