Corby care home manager gets suspended sentence for neglect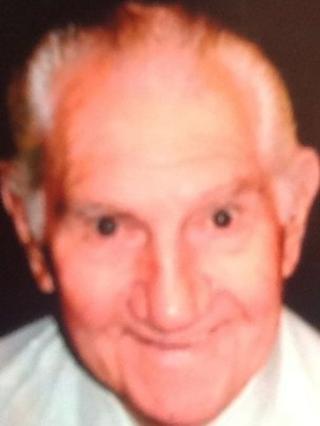 A care home manager who neglected an 87-year-old who was virtually confined to bed for months by staff shortages has been given a suspended sentence.
Archibald Hogg developed bed sores and was left laying in his own excrement after entering Seagrave House in Corby in 2011, Northampton Crown Court heard.
Manager Stuart Smithers had previously admitted the wilful neglect of Mr Hogg.
The 40-year-old from Fleckney, who was sacked in 2012, was given an eight-month suspended sentence.
Mr Hogg died in July 2012, shortly after Smithers had been sacked from his role.
The court heard he was confined to his bed for the vast majority of his six-and-a-half-month stay at Seagrave House, which began in December 2011, because of staff shortages and a lack of proper equipment.
The care home did not have the correct hoist needed to take Mr Hogg in and out of bed, or the correct chair to allow him to sit outside of bed without falling out of it.
As a result, he developed serious pressure sores all over his body and on occasion was left to lie in his own excrement.
'Not malicious'
The court heard Smithers had been ultimately responsible for Mr Hogg's care but his neglect had not caused the pensioner's death.
Prosecutor Adam Feest said Smithers' neglect had not been malicious but added there had been a "lack of careful assessment of Mr Hogg's needs".
The failings took place despite Northampton Hospital supplying a list of Mr Hogg's needs when he was admitted, and a number of recommendations made during inspections by health care experts.
On one occasion Smithers advised Mr Hogg's daughter, Lynn Bennett, that she should pay for a new chair for her father.
In an impact statement, she had told the court her decision to admit Mr Hogg to Seagrave was "the worse of her life".
Smithers, who had been on a six-month probation period as care home manager, was sacked by Seagrave owners Avery Healthcare.
Defence solicitor Nick De Freitas said his client was "sorry" and had been suffering from depression since the police investigation had started.
'Blanked contact'
His eight-month sentence was suspended for a year and he will have to undertake 220 hours of community service.
He will also be subject to a two month curfew between 23:00 and 05:00 every day.
Mr Hogg's son, Ronald, said the family had been "devastated" by their father's treatment but were "satisfied with the sentence".
He said: "What summarised it for me was how Mr Smithers did not care.
"He blanked any contact we tried to have with him. It was exactly that attitude he displayed in his inability to care properly for our father."