Roade Primary to double in size as part of school places expansion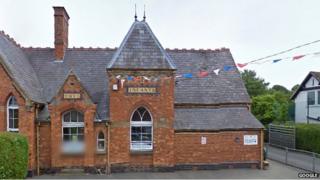 A primary school could double in size as part of plans to provide more than 10,000 new school places in Northamptonshire.
Roade Primary is looking to increase from 210 to 420 pupils.
A Northamptonshire County Council report said the places were being provided through up to nine new primary schools and extensions to another 20.
The Roade plans, which will be consulted on in the new year, would cost £2.75m.
The planned two-storey extension would be funded by a combination of Section 106 money from planners and a Department for Education grant.
Cabinet member for learning, skills and education, Councillor Matthew Golby, said there had been a huge rise in the number of applications for places at Roade Primary.
He said: "Sadly, this has meant the school has been unable to offer a place in some year groups to every child living in the village or with an older sibling at the school."
He said the proposed expansion would ensure families who would like to send their child to the school would be able to do so.
A four week consultation on the plans will start on January 8, with the proposal due to be discussed at cabinet in March 2015.
The county council report said the 10,000 new places would be provided by September 2015.
New schools are being built in Corby, Rushden, Northampton and Brackley.
A county council spokesman said the extra places were needed to combat a rising birth rate, new housing developments and migration into Northamptonshire.
He said the only places where numbers are stable are in the far north-east of the county and rural parts of south Northants.
"We need to ensure there are sufficient school places available to cope with this increased demand," he said.