New Year's Honours: Talking book volunteer receives British Empire Medal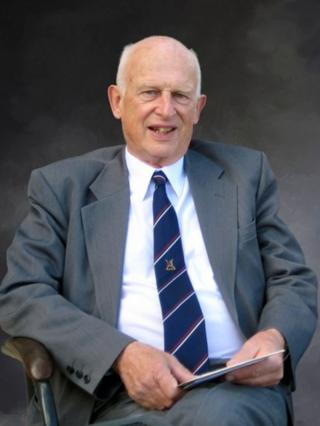 A volunteer who has spent 58 years helping blind and partially-sighted people use talking book machines has received a British Empire Medal in the New Year's Honours.
Chris Boucher, from Wellingborough, works for the Royal National Institute of Blind People.
He said he was "completely overwhelmed" by the news.
Social worker Beverley Williams, from Thrapston, and former teacher Deborah Withers, from Kettering, become MBEs.
Mr Boucher first volunteered for the institute after seeing an advert in a magazine. He would visit blind and partially-sighted people to help them use talking book machines.
He said that during his time with the service he has seen the technology change from long-playing records, to cassettes and then CDs and "finally to completely digital this year".
'Dog-proof fridge'
Mr Boucher first started working in Essex, before moving to Wellingborough in 1989.
His most unusual assignment came when he discovered the guide dog of a long-standing client had found out how to open the fridge and "help himself to his next meal".
He said: "I had to devise a catch which was guide dog-proof."
Mr Boucher also volunteers for the Wellingborough and District Talking Newspaper for the Blind.
He said: "I have never been somebody who wants to put their feet up. This provides me with a great deal of satisfaction."
Ms Williams, 53, is the founder of the Social Worker of the Year Awards and has worked as a social worker since 2004.
Mrs Withers, 63, was the head teacher at Wren Spinney Special School in Kettering and worked in education for 23 years,