Faith scheme cash extended to non-Christians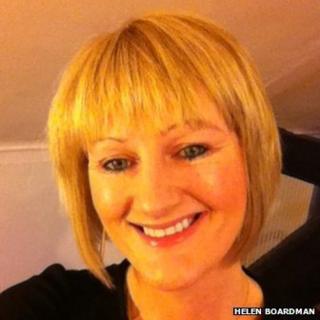 An inter-faith project criticised for not funding non-Christian schemes has awarded money to Muslim and Sikh groups in its latest grant allocation.
In February, the BBC revealed Northamptonshire's Office of Faith-Based and Community Initiatives (OFBCI) had not given any cash to Sikh, Hindu, Jewish or Muslim initiatives.
Director Helen Boardman then appealed for non-Christians to get involved.
She said: "It is great to be working with other faith groups."
The OFBCI, the brainchild of police and crime commissioner Adam Simmonds, aims to reduce violent crime, focus on the eradication of drugs and tackle anti-social behaviour.
Figures for grants awarded up to February showed £71,000 has been given out by the OFBCI since its launch in January 2014, with about £61,000 going to Christian groups.
At the time, Ms Boardman admitted it had been hard to attract other faiths.
The latest bidding has seen 11 schemes successfully apply for funding; three of which are Christian, three of all or no faith, four are Muslim and one is Sikh.
The OFBCI has also launched a new website to keep people up to date with its latest news and details of how to apply for funding.
Among the successful groups are Northamptonshire Somali Women and Girls Association, which works with women and girls at risk of or have been victims of female genital mutilation, and Northamptonshire Rights and Equality Council, which will use the funding for training sessions to raise awareness of hate crime.
Ms Boardman said: "I think the appeal helped to raise the profile of the office.
"These initiatives are very innovative and this will help bring together groups across Northamptonshire in a positive way."