Two jailed after teen killed in Rothwell van crash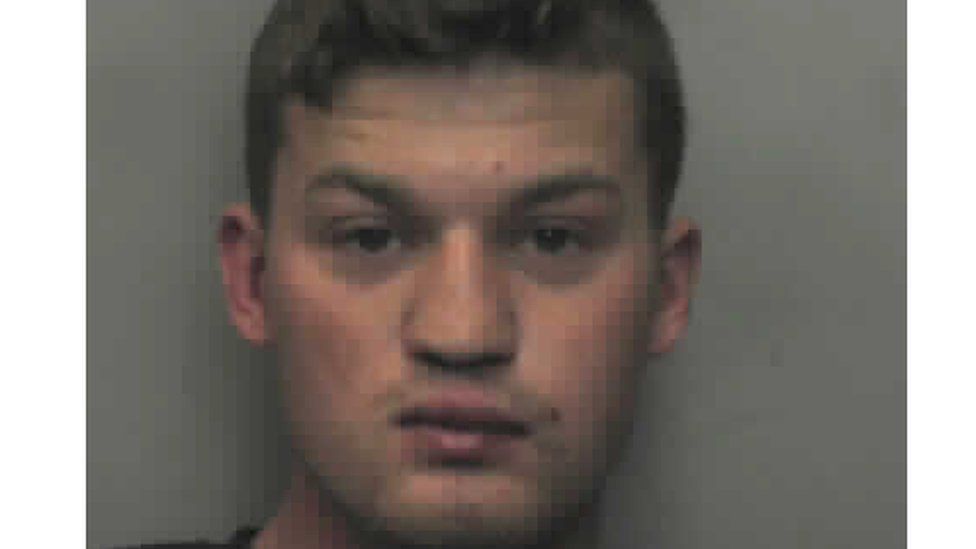 Two men have been jailed after a teenage girl died when the van they were in crashed through hedges and onto a major road in Northamptonshire.
Emmanuel Price allowed William Wallace to drive and encouraged him to go faster, despite knowing he had been drinking, a court heard.
Alysha Bell, 16, was a passenger in the van and suffered fatal injuries.
Price was jailed for six years and two months and Wallace for three years and two months at Northampton Crown Court.
Prosecutor Steven Coupland said the pair had been in a van owned by Price when they picked up two girls and drove to an area near Rothwell on November 11, 2013.
Mr Coupland said: "Mr Price let him drive the vehicle - he did this knowing he was unlicensed, uninsured and had been drinking.
"Price told him to go faster and he did."
The court heard the girls were screaming for him to slow down, but the van crashed onto the A14.
While the men escaped without injury, Miss Bell suffered a fractured skull and internal bleeding. She later died in hospital.
Witnesses told police Wallace, 22, was "plainly drunk". He was found to be over twice the legal drink drive limit.
Officers said he became so aggressive "he had to have his legs strapped to stop him from lashing out".
Wallace, from The Broadway in Market Harborough, pleaded guilty to causing death by dangerous driving. Price, from Greenacres caravan park in Northampton, denied the charge but was found guilty by a jury.
Sentencing them, Judge Rupert Mayo said Wallace "ignored the shouts" of the two girls, while Price "did nothing to stop this appalling driving".
In a statement, Miss Bell's mother, Nicola Holland, said the family were devastated to lose their daughter to "the stupidity of two boys".
Related Internet Links
The BBC is not responsible for the content of external sites.