Brian Lomax: Funeral of football trust founder is held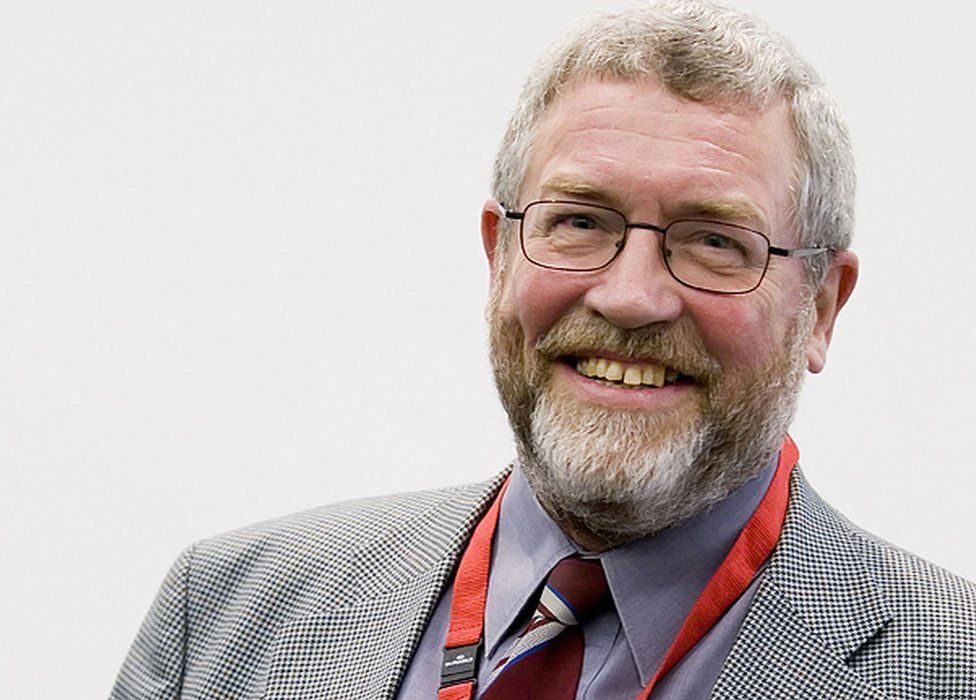 Hundreds of mourners have turned out for the funeral of Northampton Town Supporters' Trust founder Brian Lomax.
St Mary's Church in Barby, Northamptonshire, was packed with those paying tribute to Mr Lomax, who died earlier this month at the age of 67.
He was a founding member of the NTST and a pioneer of supporters' involvement with their football clubs.
The Cobblers Trust was the first of its kind when it was formed and became a template for many other clubs.
Andy Burnham, a Labour MP and former Secretary of State for Culture, Media and Sport, was a pall bearer.
He said: "I wouldn't be anywhere else, because Brian had a very big impact on my life.
"He was a true father figure to many of us and that's why we had such a huge turn out here today.
"He changed our lives when we were young men, radical men, who wanted football to change for the better and Brian Lomax offered us a vision for how that could be done."
Mr Lomax was the first managing director of Supporters Direct and stepped down as its chairman in 2009.
He also served as a Liberal Democrat councillor on Daventry District Council.
Related Internet Links
The BBC is not responsible for the content of external sites.