No crash rise after camera switch off in Northamptonshire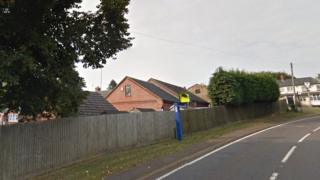 The switching off of road speed cameras in Northamptonshire has made no difference to the number of accidents, an independent study has found.
When the county council first installed speed cameras at 41 separate sites in the mid 2000s, there was a reduction of about 50% in the number of crashes.
But new research by Road Safety Analysis has looked at the result of the cameras being switched off in 2011.
It found the turn-off did not have a significant effect on crash numbers.
The report found that the number of collisions in the county compared with the number near cameras continued to fall at about the same rate after 2011.
'Behaviour unchanged'
Road traffic expert Richard Owen, who wrote the report, said that when the council decided to switch off the cameras some people "said that it would be a disaster and there would be a rise in casualties... but this has not happened".
Mr Owen, operations director of Road Safety Analysis, concluded: "Motorists may still be under the impression that the cameras are working as the housings are regularly maintained and not covered in bags stating they are out of use."
He added the study suggests fixed speed cameras do not need to be loaded regularly to cut accidents.
"This could significantly change how cameras are operated nationally with the potential to reduce costs associated with the loading and processing of offences," he said.
A spokesman for the Royal Society for the Prevention of Accidents (RoSPA) said: "Speed cameras have and continue to play an important role in managing motorists speed by acting as a visual deterrent.
"The sight of a fixed camera, even though they know that it is likely to be deactivated, still influences their driving behaviour as they are unwilling to take the risk."
Northamptonshire County Council has yet to comment.