Rape charge PC 'sincere and consistent' giving evidence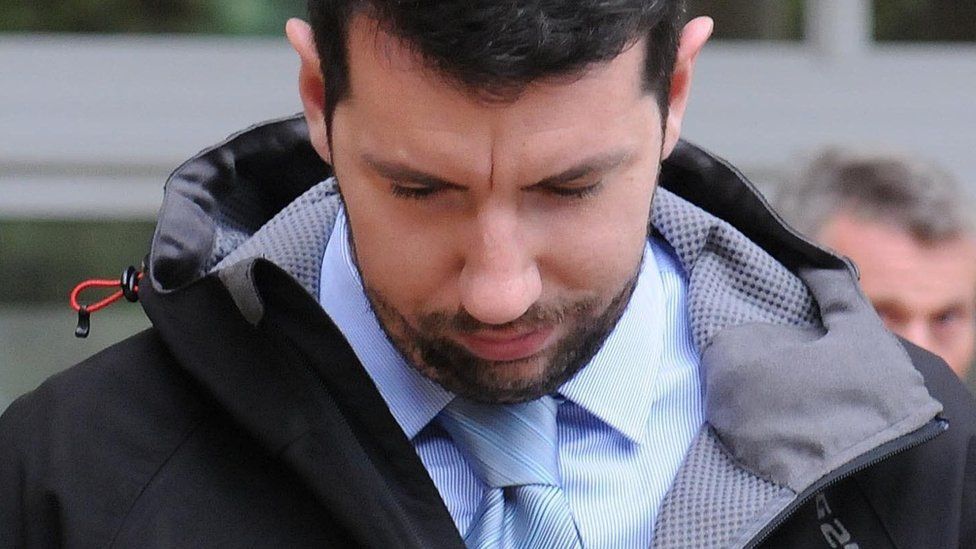 A police officer accused of sexually assaulting a teenager has been "sincere and consistent" in his evidence while his victim has not, a trial has heard.
PC Declan Gabriel, 28, is accused of forcing her into an oral sex act in a patrol car when she was 17 years old.
His defence team told Northampton Crown Court that her evidence contained "several demonstrable lies".
PC Gabriel, who is also accused of two counts of sexual assault and misconduct in public office, denies the charges.
His barrister, Steven Evans, told the jury that the alleged victim had changed her accounts of what the sexual activities were and how much force had been used.
He added: "Consistency is the hallmark of truth."
The trial previously heard that the Northamptonshire Police officer had been on duty in a single-crewed vehicle when he attended an incident in Hunsbury, Northampton, in the early hours of 21 September 2015.
The alleged victim had been thrown out of home by her mother and spent two hours with PC Gabriel, apparently as he tried to help her find somewhere to stay.
The court heard that the teenager, who cannot be named for legal reasons, told a social worker the next day that the officer had "forced himself on her" after parking in a lay-by.
PC Gabriel claimed he had parked near Northampton Crematorium and had got out of the car briefly to stretch his legs.
On his return he said his underwear had become "extremely uncomfortable" and claims the teenager sexually assaulted him while he was readjusting his clothing.
Related Internet Links
The BBC is not responsible for the content of external sites.