Corby council plans to cut apprentices' wages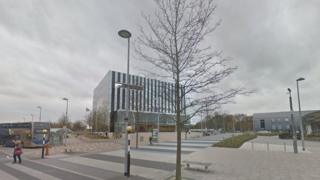 Apprentices employed by a council in Northamptonshire could see their pay cut because they are earning the same as their instructors.
The 10 apprentices at Corby Borough Council currently get £8.45 per hour as set by the Living Wage Foundation.
Trainers get the same and complained their work was being undervalued.
To make sure employees who provide "on the job training" are paid more than trainees the council wants to cut future apprentice wages.
A proposal is going to a council meeting to reduce the wage of future apprentices to £5.60 in their first year.
The council says the unions agree and a decision is due to be made on Tuesday.