Inmate attacked man who tried to kill Ian Huntley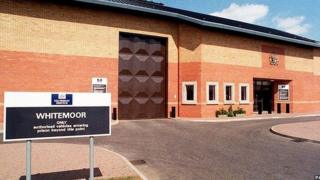 A prisoner has admitted trying to kill a fellow inmate who himself is serving time for attempting to murder Soham child killer Ian Huntley.
Kevin McCarthy, 49, appeared at Cambridge Crown Court charged with the attempted murder of Damien Fowkes, 41, leaving him with life-threatening neck injuries on 2 October.
Both men were inmates at HMP Whitemoor in Cambridgeshire at the time.
McCarthy is due to be sentenced on Wednesday.
Fowkes is serving a life sentence with a minimum term of 20 years for the attempted murder of Huntley at HMP Frankland in Durham in 2010.
Fowkes went on to strangle paedophile and child-killer Colin Hatch in 2011 at Full Sutton high security prison near York.