David Brickwood murder: Coroner records 'unlawful killing'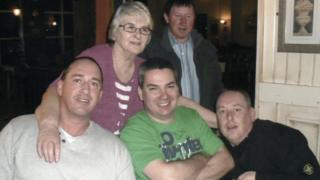 A scrap metal dealer ambushed and killed in his own home suffered 35 separate injuries, an inquest heard.
David Brickwood, a 74-year-old grandfather, was "the victim of an unprovoked attack" as he lay in bed at his Northampton home in September 2015.
The inquest was told he suffered a significant number of injuries, including blunt trauma, muscle tearing and stab wounds.
Assistant Coroner Hassan Shah recorded a verdict of "unlawful killing".
He said Mr Brickwood had died from blood loss caused by wounds to his hands and leg and an underlying heart condition had been a contributory factor.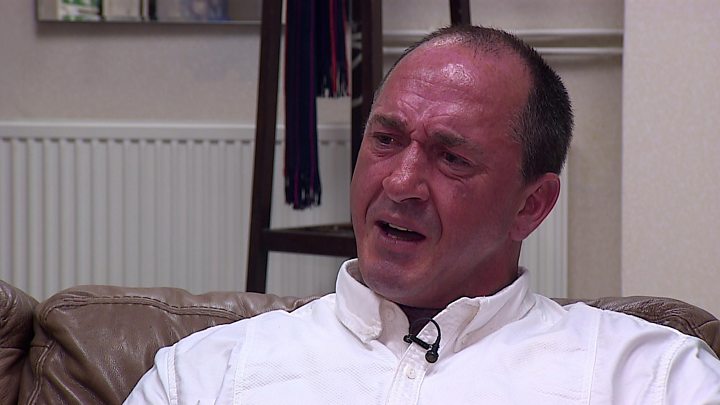 Police are still investigating Mr Brickwood's murder.
Officers were called to Lindsay Avenue, Abington in the early hours of the morning of 26 September 2015 by a man "screaming for help".
Pools of blood
PC David Cayton told the inquest Mr Brickwood had been covered in blood.
He said there were a number of pools of blood around the house, including in Mr Brickwood's bedroom and by the telephone.
Shortly after the police arrived, Mr Brickwood deteriorated rapidly, falling to the floor and losing consciousness.
The officers started CPR before paramedics took over.
The grandfather and father of three was taken to Northampton Hospital but died soon afterwards.
The inquest heard he had been assaulted in his bedroom after the door was kicked in.
Mr Brickwood's son Nathan said his father distrusted banks and "kept large amounts of cash in the house". He said this may have been a motive for the attack.
Speaking after the inquest, Det Ch Insp Louise Hemingway, from Northamptonshire Police, said: "This was truly shocking. Dave was in his bed. He was 74 and was subjected to a sustained and violent assault."
Mr Brickwood's son, Dale said the family had suffered "20 months of hell".
"It's damaged every single one of us," he added.