Britain's Got Talent dog Pudsey 'was owner Ashleigh's best friend'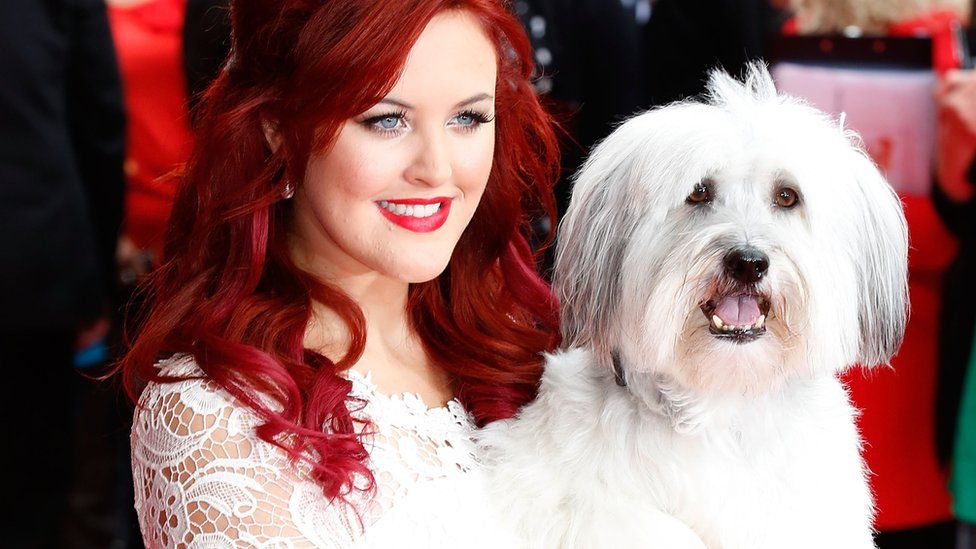 The owner of Britain's Got Talent winner Pudsey the dog has said her canine partner was her best friend.
Ashleigh Butler and Pudsey, who died last week, became famous for their dance routine to the Mission Impossible theme and won the contest in 2012.
The death of the 11-year-old border collie, bichon frise and Chinese crested cross was announced on Friday.
"It's sad anyway, but it was so quick. No words can express just how much I will miss him," Ms Butler told ITV.
The pair were the first dog act to win the competition.
Speaking on This Morning, Ms Butler explained Pudsey was put down on Thursday after a short battle with leukaemia.
She said she was given Pudsey as a present for her 11th birthday.
"My parents had bred him and I really wanted to keep him. On my birthday they gave me a box, and I thought it was a Nintendo DS, so I started shaking it. It was an instant connection."
She said Pudsey "just wanted to please me, he could do anything he put his mind to".
"I took him on Britain's Got Talent to show how incredible he was. He gave me opportunities that I never thought I'd have."
Tributes began to pour in within minutes of news emerging of his death, with fans saying they were "heartbroken" and sending wishes to his family.
Britain's Got Talent judge David Walliams took to Twitter to pay tribute, writing: "Farewell to a very special dog that the nation fell in love with".
Farewell to a very special dog that the nation fell in love with. #Pudsey @BGT

— David Walliams (@davidwalliams) July 21, 2017
Ms Butler will team up with a new performing dog, Sully, who grew up with Pudsey over the past four years. Ms Butler Ashleigh said they were like brothers and said Sully "knows something is up."
"Sully was always going to take over but I didn't expect it to happen like this. Carrying on what Pudsey started will help me," she said.