Northampton cat deaths police probe link with 'UK animal killer'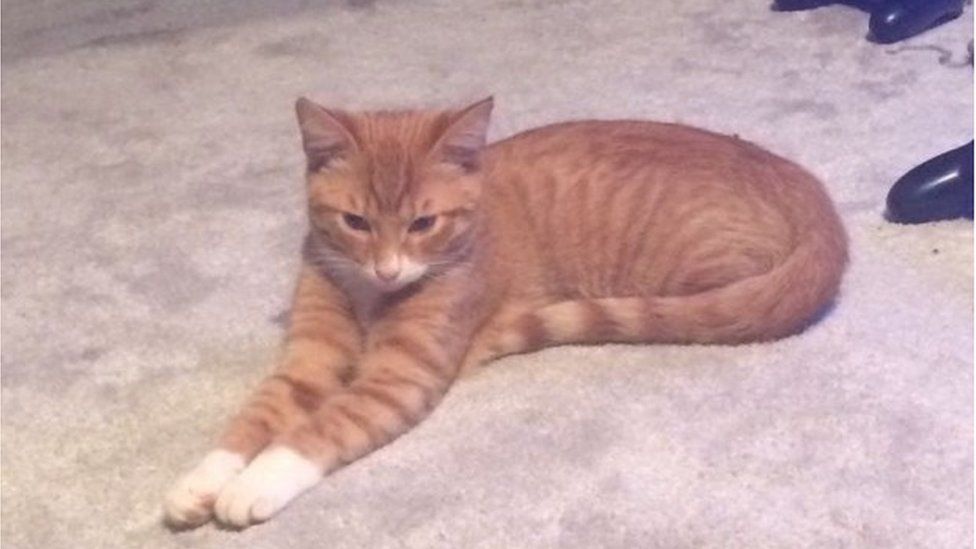 Police forces are working together to see whether the mutilation of cats in different regions are linked to a so-called "UK animal killer".
In the latest attacks the bodies of two dismembered cats were dumped in bags on their owners' doorsteps in Northampton.
Northamptonshire Police is in contact with the Metropolitan force, which is investigating a series of cat deaths.
Animal charity Snarl believes what it calls the "UK animal killer" could be involved in many attacks.
The most recent cat death being investigated by Northamptonshire Police happened on 7 September.
The dismembered body of 15-year-old Topsy was found in a carrier bag left outside her owner's front door in Brookfield Road, Kingsley.
The head, limbs and ears of the ginger cat had been cut off.
A few days earlier the family's other cat had been set on fire, but survived.
A number of cat and other animal deaths around the country have been linked by the charity Snarl - South Norwood Animal Rescue and Liberty - which said the two Northampton mutilations "bore wounds indicative of the UK animal killer".
After the charity raised concerns with police about a series of "gruesome" killings which initially began in the Croydon area in 2015, the Met launched Operation Takahe to investigate animal deaths.
The suspect initially became known as the "Croydon cat killer".
Northamptonshire Police confirmed they "have been in contact with the Met as part of their on-going investigation into cat deaths, to see if these are in any way linked".
A Met spokesman said its officers would "assess the latest [Northampton] report to see if it is linked to the cases already established as part of the ongoing investigation led by police in Croydon".
Tony Jenkins, head of charity Snarl said about 250 cats had been killed in similar circumstances since October 2015 and 50 foxes were found with "identical injuries to the cats".
He is also investigating the deaths of five rabbits and two decapitated swans to see whether they might be linked.
Related Internet Links
The BBC is not responsible for the content of external sites.