Northampton Town loan: Seven quizzed over missing millions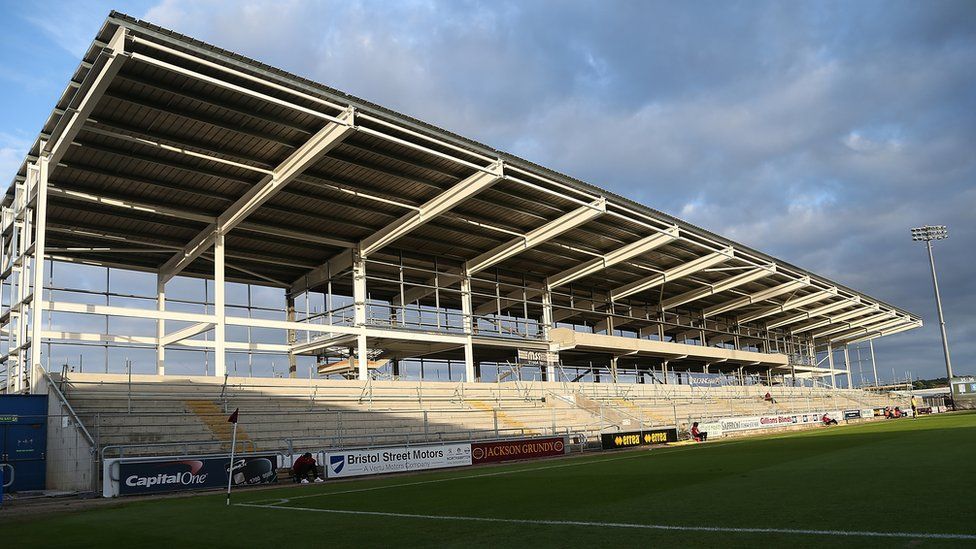 Seven people have been interviewed for offences including money laundering over a missing loan to Northampton Town FC.
An investigation into a £10.25m loan to the Cobblers by the borough council is now in its third year and has involved 23 people being questioned or arrested.
Among those recently questioned under caution were developer Howard Grossman, whose company received most of the money.
He denies any wrongdoing.
His wife Mandy and son Marcus also attended voluntary interviews, along with Paul Etti, sister of the club's former chairman David Cardoza.
A Northamptonshire Police spokesman said: "We can formally confirm that a 56-year-old man and a 30-year-old man from Hertfordshire have been interviewed under caution on suspicion of offences of fraud and money laundering.
"A 52-year-old woman from Hertfordshire, a 38-year-old man from St Albans, a 30-year-old man from London, a 51-year-old man and a woman, aged 49, both from Milton Keynes, have recently been interviewed under caution on suspicion of money laundering.
"While none has been arrested, we can confirm that our investigations into these matters continue and, as such, it would be inappropriate to make any further comment at this time."
The loan was intended to rebuild a stand and redevelop adjoining land but the work was never completed.
The company which managed the project and was owned by Howard Grossman, 1st Land Ltd, went into liquidation owing millions to contractors.
Police had previously said they are looking at "allegations of theft, fraud, bribery, misconduct in public office and electoral offences".
Related Internet Links
The BBC is not responsible for the content of external sites.