Dinosaur on M1 prompts appeal for owner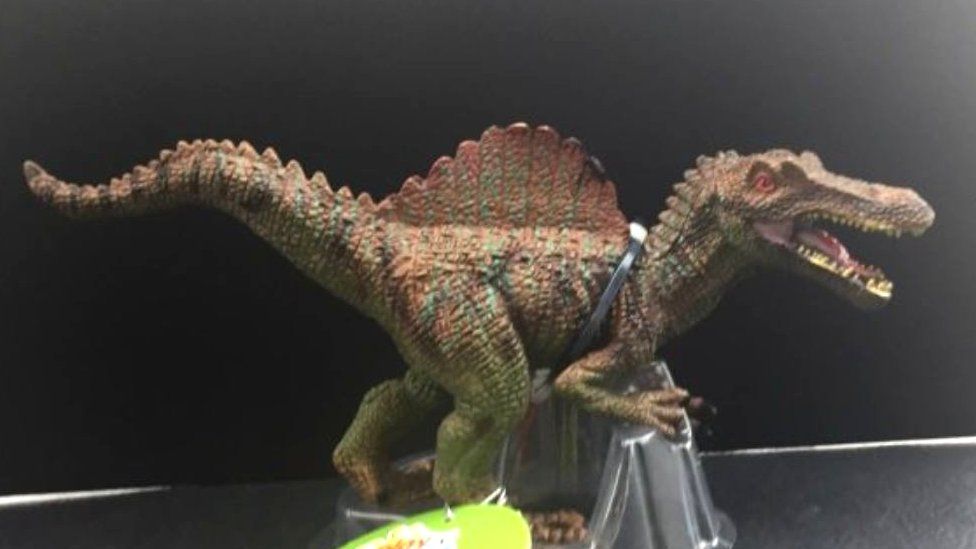 A dinosaur found on the M1 motorway has prompted an appeal for its owner to come forward.
The toy was spotted on CCTV on the busy motorway between the junctions for Northampton and Coventry on Sunday.
It was found shortly after a man was seen changing a tyre at the side of the road, and Highways England officers initially thought it was just debris.
However, it turned out to be a toy. They said if one of your dinosaurs was missing, they were looking after it.
"We are hoping to reunite a toy dinosaur with its owner," officials from the East Midlands branch wrote on Twitter.
"Traffic officers are looking after it for you," they added.
A spokesman for Highways England said staff were on their way to assist the driver with the tyre change, but he had gone when they arrived.
"They stopped when they noticed debris in the road. This turned out to be a toy dinosaur," he said.
Highways England has advised motorists in a similar situation to attempt to reach the nearest emergency area, but if this is not possible they should move into lane one and exit the vehicle when it is safe to do so.
"Even if they aim to replace the tyre themselves they should wait for traffic officers to arrive on scene to make it safe to do so," the organisation said.
No-one has yet admitted one of their dinosaurs is missing.
Related Internet Links
The BBC is not responsible for the content of external sites.