Northamptonshire MPs call for county council takeover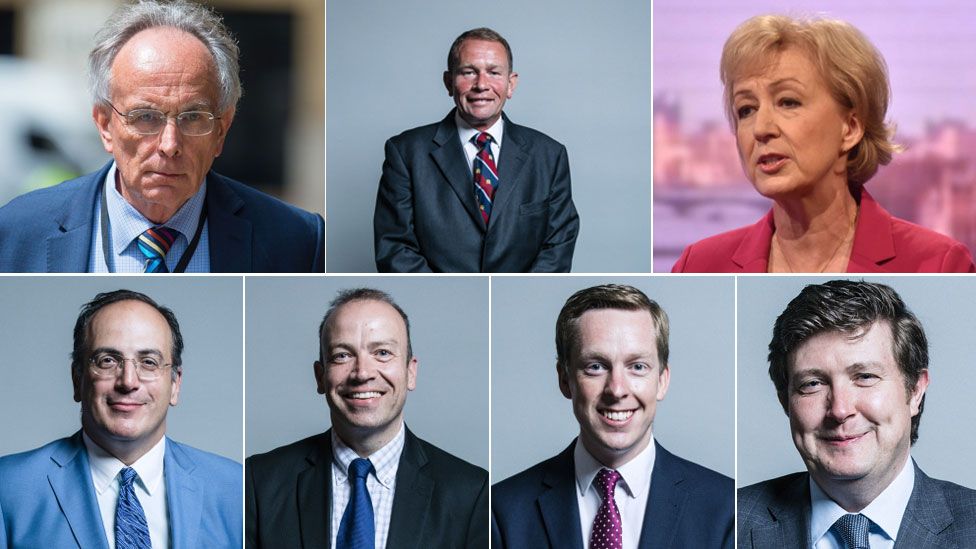 MPs are calling for government commissioners to take over the running of a county council which has banned almost all spending.
Northamptonshire County Council has brought in a "section 114" notice, banning new expenditure.
Despite this, legal obligations have seen it issue a budget for 2018/19 to allow a council tax precept to be set.
In a critical statement, the county's seven MPs said they had lost confidence in the authority's leadership.
However, the MPs claim council cabinet members "repeatedly told" the government that the Conservative council could "balance its budget".
Speaking to the BBC, Kettering MP Philip Hollobone described the council as the worst-run local authority in the country.
"They are, frankly, not up to the job. Until Friday, the council was telling MPs and county council backbenchers it could balance the books.
"Now it is saying it is in grave danger of not doing that. This demonstrates the collapse of financial controls at the council."
Michael Ellis, MP for Northampton North, said the situation was dire and it was "time for a change of leadership".
"It should be noted that the county's financial problems are self-inflicted," it added.
The MPs - all of whom are Conservative - said they had confidence in council staff working in "tough circumstances" but launched a scathing attack on its leadership and cabinet.
Backbench county councillors, it said, were capable of driving the council forward "if only they were given the opportunity to do so" but were "undermined" by cabinet members when they attempted to scrutinise decisions.
"We had concerns that if the leadership of the council were giving government the same information they were giving us as MPs... then a completely incorrect picture of the council's finances would be being passed on, which in turn would undermine any legitimate ask for fairer funding," the statement said.
Cuts totalling £2,748,000 have been proposed to bus subsidies, trading standards, winter maintenance and library services.
The budget will go before the council's cabinet on 13 February.
Leader Heather Smith said "revisions may be required" given the Section 114 notice issued.
Analysis by Sam Read, BBC Radio Northampton's political reporter
For these Tory MPs to criticise this Conservative council leadership shows, along with the section 114 notice, just how serious this is.
This is not just another council funding story; we are in unchartered territory with the pressure on this authority.
On top of that there is the personal pressure on its leader Heather Smith.
We know some of her backbench councillors share some of the views of the MPs and we will have to see how that plays out.
She says the problems were caused by government underfunding, that she warned them this was going to happen and no one listened.
This is a crisis that is far from over.
It is the first section 114 notice - a provision of the Local Government Finance Act - issued in about 20 years.
Related Internet Links
The BBC is not responsible for the content of external sites.