David Miller murder: Victim found days after police calls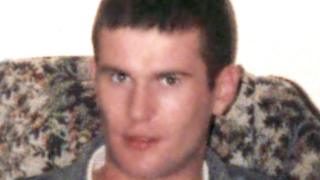 The police response to the murder of a man whose body was discovered four days after his death was "unsatisfactory", an investigation has found.
The partially dismembered body of David Miller was found in his flat on 14 June 2016 but there had been calls reporting a murder as early as three days before.
The police watchdog could not find misconduct against two control room officers.
But Northamptonshire Police said it would address "individual performance".
The attack on "vulnerable" Mr Miller, 56, happened on 10 June, four days before police forced their way into his Northampton flat.
He had been attacked with knives, scissors and a rolling pin and covered in porridge oats as well as the ashes of his own mother. Officers also found an angle grinder that had been borrowed to try to destroy the body.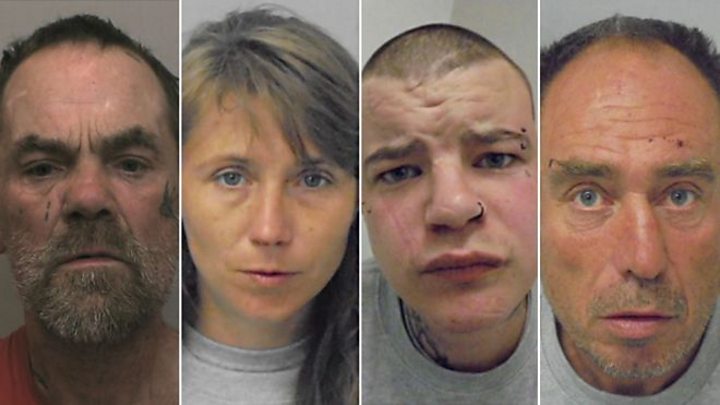 The force referred itself to the Independent Office for Police Conduct (IOPC) after receiving lines of inquiry between 11 and 14 June that could have been followed up.
Police said the actions of a control room inspector and sergeant "fell below the high standards the force expects of its officers".
A spokeswoman said: "The two officers' performances have been addressed appropriately by their line managers to ensure that the issues which arose do not occur again and learning from this incident has also already been implemented and is monitored regularly."
The IOPC said between 11 and 14 June, the police "received several telephone calls from members of the public reporting a recent murder".
It added: "There were lines of enquiries that could have been pursued by the police before the incident logs relating to some of these calls were closed."
Its investigation found the force could improve procedures to ensure control room managers were aware of their responsibilities when "recording information and documenting rationale".
It added the performance of the two officers "may be considered to be unsatisfactory".
Homeless street drinkers Michael Hallett, Joseph Catlin and Zena Kane were found guilty of murder and jailed for life while Ian Cuthbertson was sentenced to seven and a half years for manslaughter.