Northamptonshire council boss resists resignation calls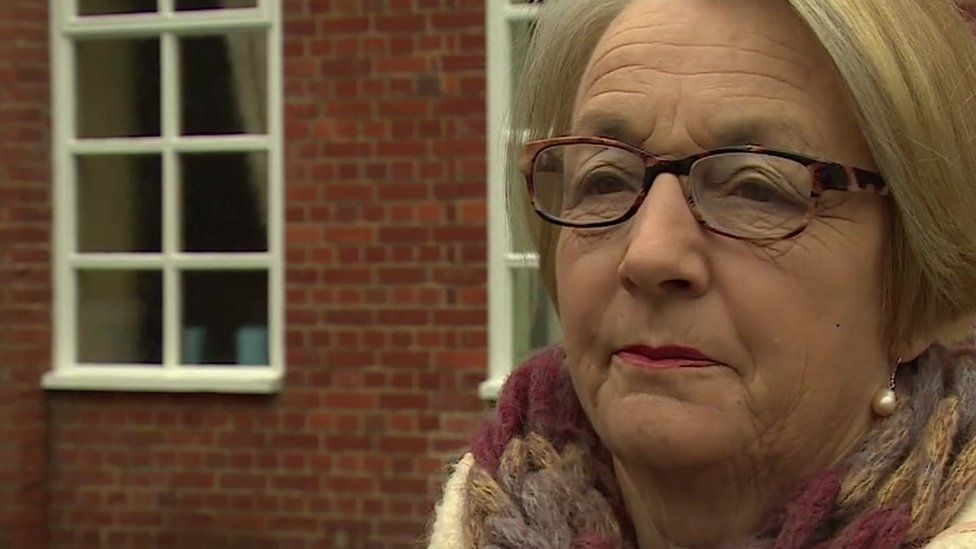 The leader of a cash-strapped council has defended her decision to remain despite calls for her resignation.
Northamptonshire County Council has brought in a "section 114" notice, banning new expenditure as it faces a £21.1m overspend for 2017-18.
The county's seven MPs said they had lost confidence in the authority's conservative leadership.
But leader Heather Smith told the BBC she refuses to go until the council's finances are in better order.
Earlier this month it imposed the section 114 notice banning all new expenditure, with the exception of statutory services for protecting vulnerable people.
Northamptonshire's MPs - all of whom are Conservative - said they had confidence in council staff working in "tough circumstances" but launched a scathing attack on the leadership and cabinet, calling for government commissioners to take over the running of the authority.
However, speaking on BBC TV's Sunday Politics East, Ms Smith defended her decision to remain at the helm.
"It would be the easiest thing for me to do, just to pick up my things and walk out the door... but I was elected to do a job and this is an absolutely impossible time for me as leader to walk away," she said.
Asked if she thought anyone else would want her job, she said she was "not aware" of anyone, and that one person had referred to the post as a "poisoned chalice".
The past week had been "the most difficult week of my life", Ms Smith added.
"But my responsibility is to set the budget and we have to do that over the next few weeks."
A budget for the next financial year is expected to be set by the council on 22 February.
Related Internet Links
The BBC is not responsible for the content of external sites.