Council executive's firm won contract after her £50k pay-off
By Matt Precey and Tom Barton
BBC Look East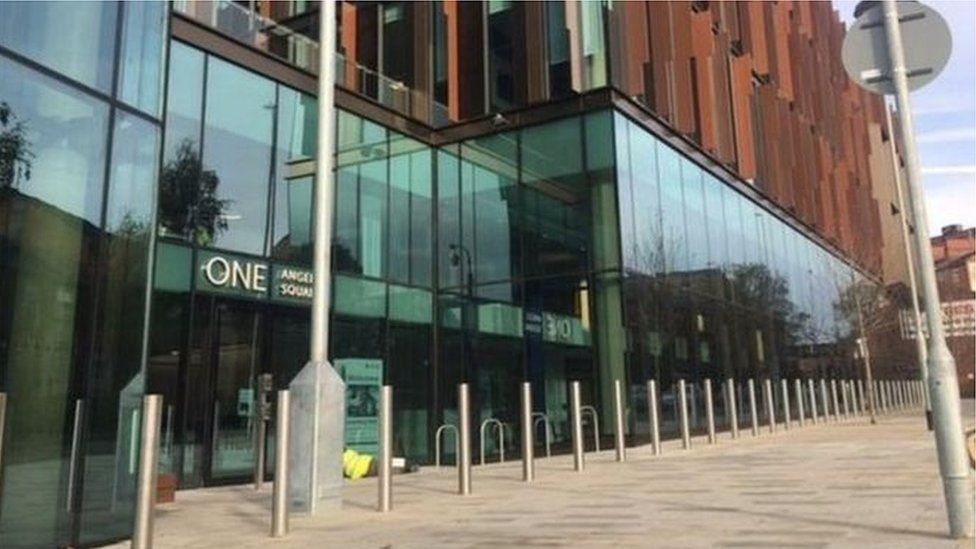 A council has been criticised by a local MP for giving an executive a £50,000 pay-off, then paying a firm she owns to oversee an IT project.
Christine Reed was made redundant by Northamptonshire County Council before her company was engaged on a rate of £650 a day.
Ms Reed said the firm was employed for "a short-term and one-off contract".
The county council said Ms Reed was "re-engaged" in a position "entirely different" to the role she had been made redundant from.
But Kettering's Conservative MP Philip Hollobone said taxpayers would be "very concerned that an apparent revolving door exists at the authority".
Penny Smith, from the union Unison, said she was "utterly dismayed" and called the move "morally reprehensible." She has let senior management know "this is unacceptable," she added.
She was made redundant in September 2016 following a restructuring of LGSS.
Her company, Gradon Consulting, was employed in the same month as programme manager of the ERP Gold project, documents show.
The project, originally due to cost £7.1m, but increasing to £8.7m, was developed to upgrade software for financial transactions involving the three authorities.
The documents, obtained in a Freedom of Information request, show the contract was not advertised due to the "urgency of the requirement" and it did not appear on the council's contracts register due to "an administrative oversight".
Invoices show Gradon Consulting, of which Ms Reed is sole director and co-shareholder, was paid £185,000, excluding VAT, between September 2016 and October 2017.
When she was made redundant, Ms Reed received a one-off payment of £50,000.
An independent report, published a month after Gradon Consulting's contract as a consultant on ERP Gold finished, found serious failings, describing aspects of its implementation as "wholly inadequate".
Consultant Agilisys found plans and documentation were "not of a standard" it would expect to see for such a "complex" programme.
ERP Gold had originally been due to start in April 2017. The Agilisys report said it would be difficult to see how it could achieve a revised launch date of April this year.
The county council said the project was scheduled "to go live in April 2018".
'Entirely different role'
Ms Reed said her company had been employed on a one-off contract "to support the core design and build of the new business system that had become very high risk".
She said the service had been provided "through my own company for LGSS and on behalf of all three councils".
"My departure had absolutely nothing to do with the Agilisys report which referred to wider programme concerns," she said.
In a statement, the county council said the "interim project role" was "entirely different to the previous position held by the individual, which was deleted when they left permanent employment".
Related Internet Links
The BBC is not responsible for the content of external sites.