Concorde nose cone sold for £63,000 at auction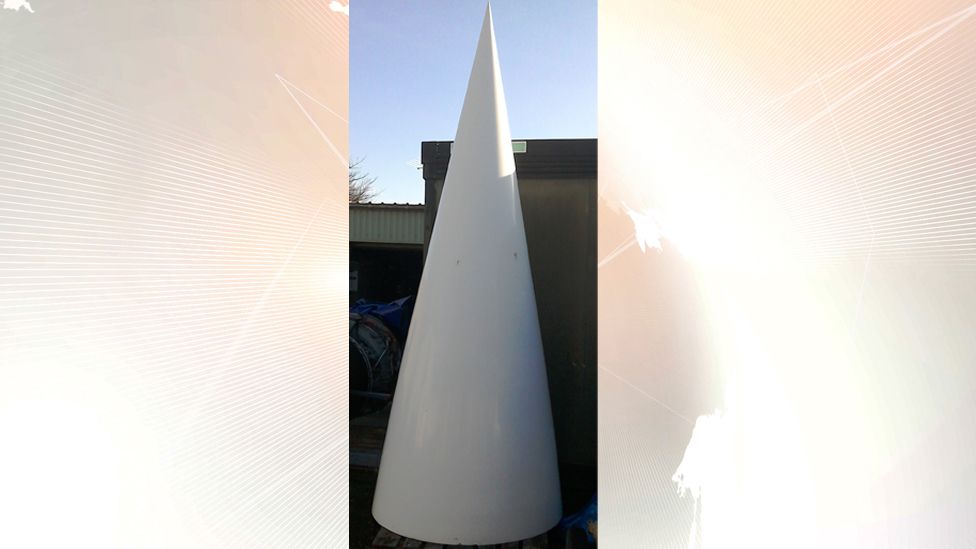 A rare nose cone from the original Concorde passenger plane has sold at auction for £63,000.
The 11ft (3.35m) tall cone, which dates from the 1970s, will now adorn a hotel foyer in the south of England after it was sold on Thursday.
Concorde's last commercial flight took place on 23 October 2003.
Auctioneer Jonathan Humbert, of JP Humbert Auctioneers in Towcester, Northamptonshire, said: "I knew this lot would 'take off'."
The item is said to be the only unused nose cone from the few originally made for the Concorde fleet in the 1970s.
It was designed to rise and fall for take-off and landing and for supersonic flight.
The cone which was sold at auction had never been fitted to an aircraft and never had what was called the 'pitot tube' cut into it in order to fit it to the aircraft.
Related Internet Links
The BBC is not responsible for the content of external sites.