Plans for huge chicken farm in Rushden withdrawn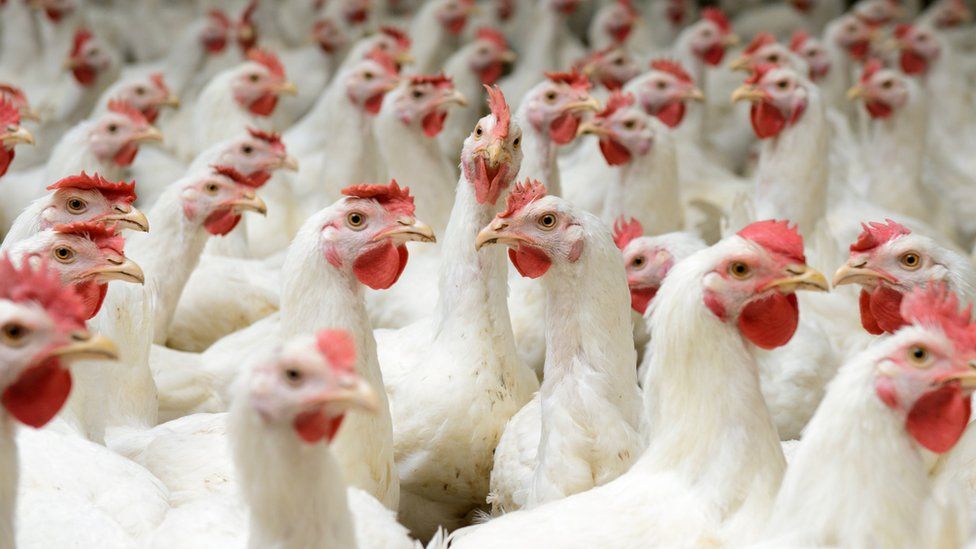 Plans for a chicken farm with the capacity for up to 540,000 birds have been withdrawn.
Bedfordia Farms wanted to build 10 poultry buildings in Rushden.
But the application, which was opposed by a petition signed by more than 8,000 people, has been retracted just a day before councillors were to consider it.
The company has been contacted for a comment.
Campaigners argued the animals would live in an area equivalent to less than an A4-sized piece of paper.
In November, Peter Bone, the Conservative MP for Wellingborough, said of the plans: "It is no way to treat thinking, feeling creatures. To me, it feels completely un-British."