Corby cat trapped in concrete floor for three weeks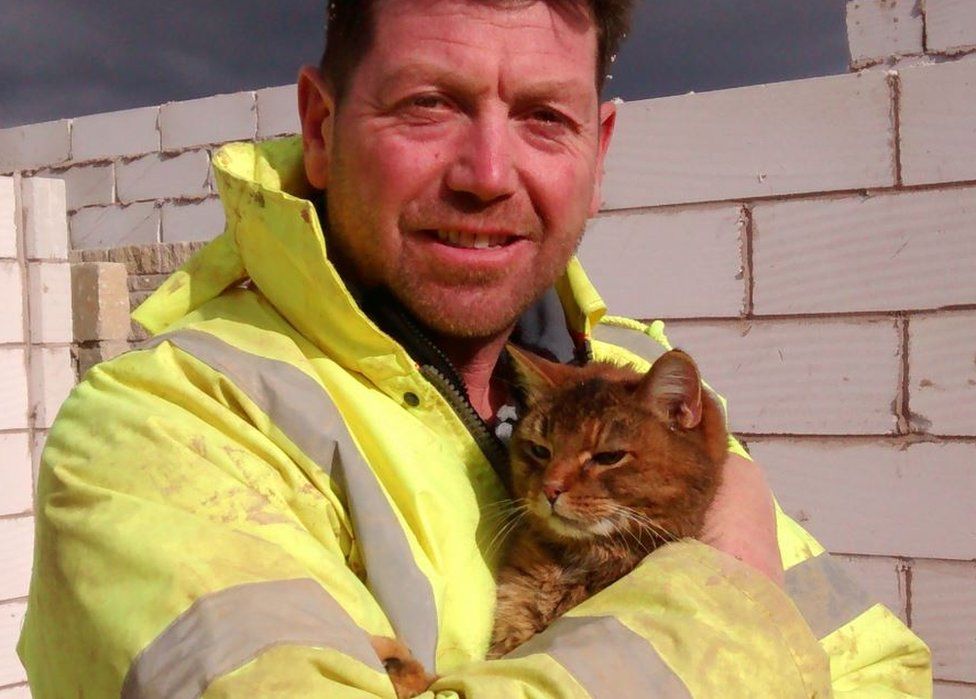 A cat survived for three weeks after being concreted into a floor on a building site.
The tortoiseshell moggy's "strong meow" drew workmen to her plight on the site in Corby, Northamptonshire.
They had to use an angle grinder to cut a hole in the concrete and release her from the space below.
The RSPCA believes the cat was under the floor when the concrete was poured three weeks earlier, and survived on residual moisture.
Workers called in the animal charity after hearing the cat meowing, but were not sure where it was.
Sharon Knight from the RSPCA left food out to tempt the cat, but to no avail.
The following morning, having halted all work at the site, builders used an angle grinder to dig into the concrete to free the trapped animal.
The cat was "thin but not weak" when they released her from her concrete tomb on Sunday.
"She must have been there when the concrete was poured on as all the air vents were sealed," Ms Knight said.
"Thankfully she has a good strong meow so she was heard, otherwise we would never have been able to rescue her.
"She is a lovely cat and was very affectionate once we got her out, I think she was very grateful."
The microchipped cat has been reunited with her owner.
Related Internet Links
The BBC is not responsible for the content of external sites.