Biker death: 'Scary' Clipston speed limit to remain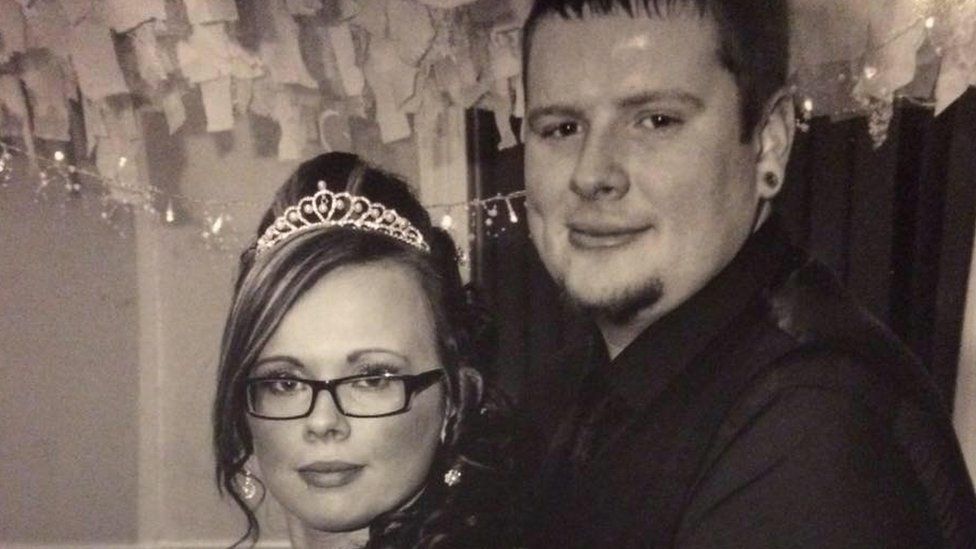 The speed limit at a "scary" crossroads where a biker was killed is "unlikely" to be reduced, a council has said.
Darryl Souza, 26, died in October after his motorbike hit a car as he turned on to a rural road near Clipston.
Northamptonshire County Council said new signs and a high-friction, coloured road surface were being installed at the Naseby and Longhold Roads junction.
But Mr Souza's widow said 60mph is too fast for approaching traffic and that lower speeds could prevent deaths.
Louise Souza said: "If the speed limit was lower then Darryl maybe would have survived and I don't want anyone else to go through what I have.
"When you are on the junction you can't see the traffic coming and there is also not enough time for other drivers to react and brake if need be."
A council spokesman said the road would "continue to be monitored" but a reduction in speed limit was "unlikely".
Mr Souza and three friends were riding home to Rushden from Staffordshire on Saturday, 7 October 2017.
His Yamaha bike collided with a BMW Mini as he turned from Longhold Road on to Naseby Road at about 13:30, and he was pronounced dead at the scene.
The car's driver was left unconscious and spent three weeks in hospital.
A witness, who was driving nearby, described the junction as "scary" and said that 60mph was "not an appropriate speed limit" for the area.
Crash investigator John Underwood from Northamptonshire Police said there had been two fatalities at the junction in the past ten years.
The coroner said there was no evidence of speeding or dangerous driving by either driver.
Related Internet Links
The BBC is not responsible for the content of external sites.