Northamptonshire County Council: Auditor to review chief exec's pay-off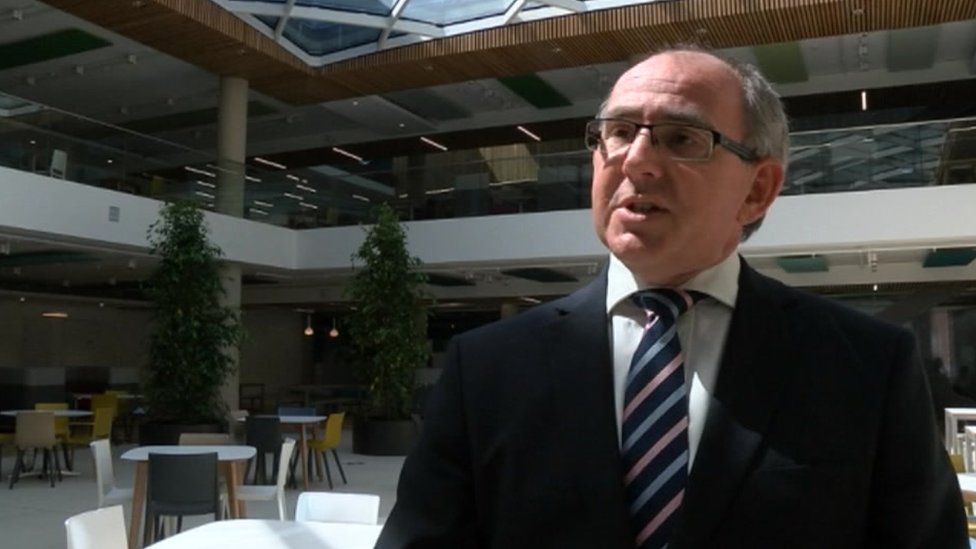 A cash-strapped council may not have provided "value for money" with an exit package given to its former chief executive, according to an auditor.
Auditor KPMG said it would now be reviewing the "circumstances surrounding his departure" and "any payments" made to him.
A council spokesman said the authority was considering KPMG's comments.
In a report to the council's audit committee, the auditor said there was a "risk that the terms and conditions of the departure [of Dr Blantern], including any exit package, did not provide value for money".
It added any review of his departure will need to "ensure effective arrangements were in place to achieve value for money".
The auditor also questioned the manner of the appointment of Damon Lawrenson, who took over from Dr Blantern in an interim role, but has since also left the authority.
The report said KPMG would "review the process put in place... to ensure that statutory roles were appropriately filled".
It added exit packages for other staff leaving the council in the last year would also be reviewed.
Earlier this month, a government report said the council should be scrapped and be replaced with two new unitary authorities for the county by 2020.
Last year, a Freedom of Information request from the BBC found the £95,000 payment to Dr Blantern was made in addition to his contracted salary and terms.
The council said it would "determine whether any actions are required in due course".
Related Internet Links
The BBC is not responsible for the content of external sites.