Corby Urgent Care Centre changes to face judicial review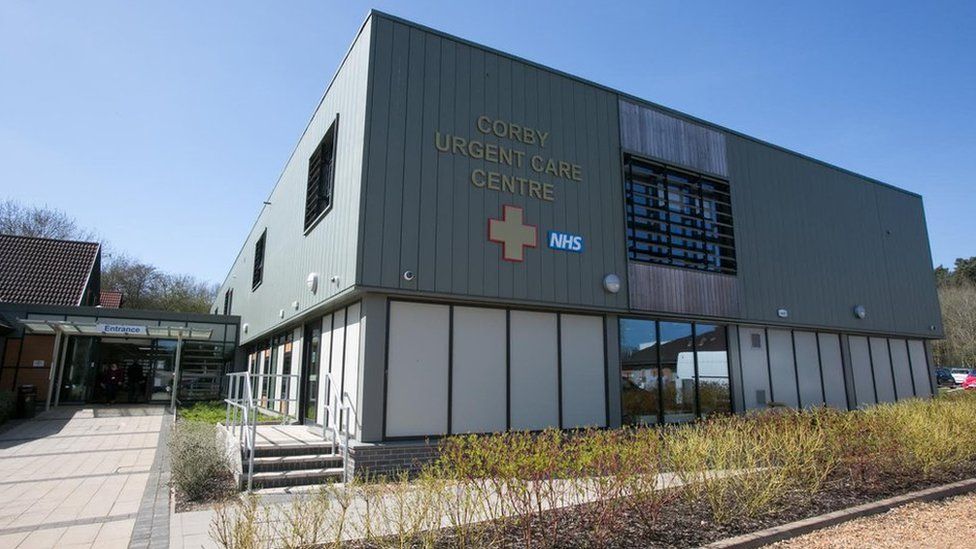 Campaigners battling changes to Corby's Urgent Care Centre have succeeded in gaining a judicial review.
The Clinical Commissioning Group (CCG), which pays for the service, wanted the walk-in unit to become appointment-only to Corby patients, arguing a full public consultation was not necessary.
However, a judge in Cardiff agreed the decision required a review.
Campaigners hailed it as "brilliant", while the CCG said it had "engaged intensively" about local services.
Corby's Urgent Care Centre opened in 2012 and treats about 75,000 patients a year, providing a walk-in GP service, minor injuries unit and diagnostics.
Campaigners say more than a third of patients who use the service are from outside Northamptonshire and it relieves pressure at Kettering General Hospital, which has struggled to cope with waiting times.
At a 90-minute hearing held in Cardiff's administrative court on Tuesday, the Hon Mr Justice Neil Garnham agreed the CCG's decision required a judicial review.
It will be heard again in Wales at the end of July.
Lyn Buckingham, lead co-ordinator with Save our Urgent Care Centre, said: "Patients need to be properly consulted rather than imposing the loss of a walk-in service.
"We have had patients tell us they would not be here if it weren't for this centre. People actually fear for their lives."
A CCG spokeswoman said it had "engaged intensively with the public" about the future of local healthcare services.
"Those views have directly shaped our plans to retain an urgent service in the town and increase the capacity of GP services. These are both things which local people have clearly told us they want to see," she said.
Related Internet Links
The BBC is not responsible for the content of external sites.