Carlsberg brewery inquest: Risks 'not assessed' at blast site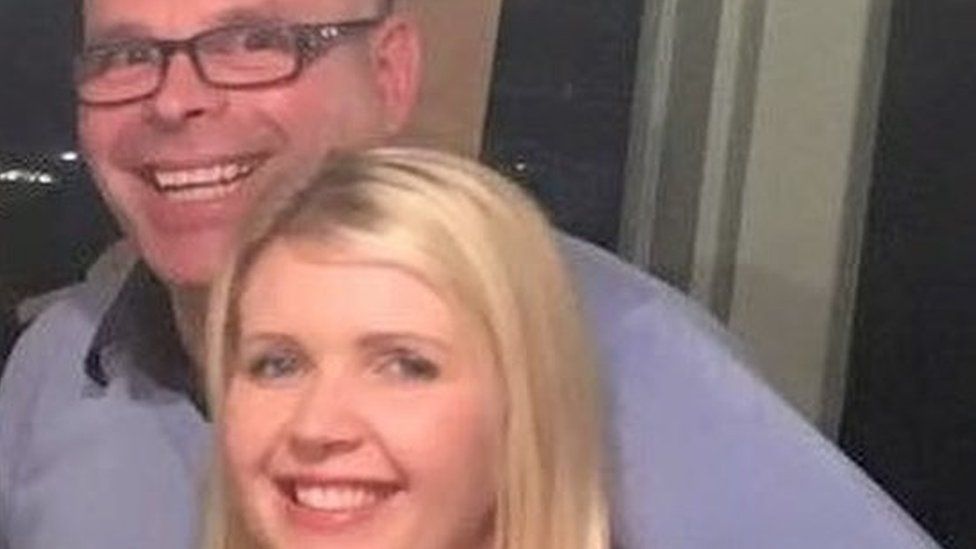 An engineer who died in an ammonia leak at a brewery was killed because the isolation of the gas had not been properly assessed, an inquest heard.
David Chandler, 45, from Bridgnorth, Shropshire, died at the Carlsberg plant in Northampton on 9 November 2016.
Ian Swann, project engineering manager at the brewery at the time, said Carlsberg had not carried out a risk assessment on the isolation.
Asked if Mr Chandler had died as a result, he said "yes".
Last week, the inquest heard Mr Chandler had been employed as a sub-contractor to remove a dormant compressor unit.
Mr Chandler was killed "almost instantly".
On Tuesday, Mr Swann said Carlsberg had not carried out its own tests on the compressor unit to make sure it was safe.
Asked why, he said: "I honestly don't know."
Mr Swann also said a technique known as double block and bleed should have been used to isolate the ammonia in the compressor.
Under cross-examination from the Chandler family's lawyer, Karl Hirst, Mr Swann said "looking back" that method should have been used.
He also told the jury Carlsberg had not conducted a formal risk assessment specifically into the isolation of the ammonia.
Mr Hirst said "no-one at Carlsberg knew if the unit was safe because you hadn't done a risk assessment," adding "Carlsberg should have assessed the isolation before letting any contractor there".
Mr Swann agreed with both of these statements.
Finally, Mr Hirst said: "Because Carlsberg didn't do that essentially Mr Chandler died as a result?"
Related Internet Links
The BBC is not responsible for the content of external sites.