Reach for Health: 'Unique' rehab centre closure threat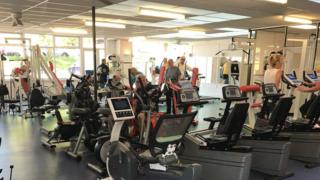 A "unique" health rehabilitation centre which gets "people to places they never knew they could be" could be forced to close.
Reach for Health in Daventry caters for people with everything from multiple sclerosis and brain tumours to strokes.
The lease on its current home runs out in July 2020 and the charity says it could not afford a proposed rent increase for a new building.
Trustee Rob Juson said the centre "just can't not be here".
The area occupied by Reach for Health's current building is likely to be redeveloped, a move supported by trustees at the centre.
Mr Juson said any new site would be leased to them at a commercial rate, meaning an "unaffordable" three- or four-fold rent increase.
'Real difference'
Instead, trustees have reached an agreement with Daventry & District Sports Trust to build a new centre at Daventry Rugby Club.
They are currently fundraising to get the £850,000 needed for construction.
Mr Juson said they need two years to raise the money and build the new centre to be ready by the time their current lease runs out.
Dr Matthew Davies, a GP from Abbey House Medical Practice, who refers patients to the centre, said he is "really worried" it might be forced to close as it gets "people to places they never knew they could be".
"It makes a real difference to look someone in the eye when they are down in the dumps or can't exercise and say, look, they can support you," he said.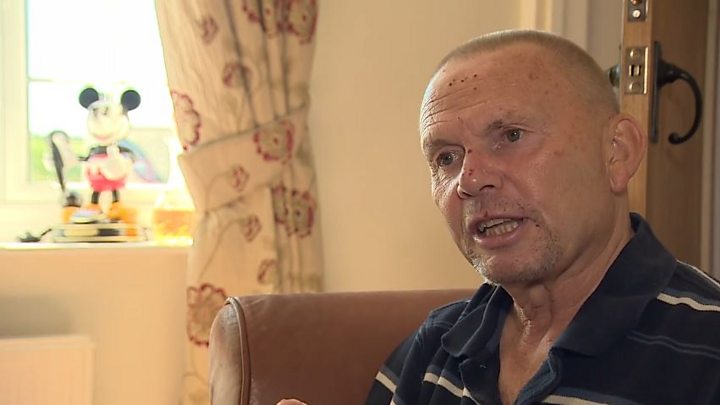 "I don't think any of my family ever thought they'd see me upright"
Alan Martin, who had a spinal stroke five years ago, was referred to the centre after eight months in hospital.
He had no use of his legs when he started rehabilitation, but can now walk with the help of a walking stick.
He said: "I don't think any of my family ever thought they'd see me upright.
"I can now do things that five years ago, I would never have thought was possible, and it's all because of Reach for Health."
Becky Salisbury, who has MS and uses the centre, called it "a lifeline for so many".
"I don't want to think about how I would be if I hadn't come here," she said.
Mr Juson said the "difference this place makes to people's lives is quite extraordinary".
"We see people walk for the first time in several years, which sounds like a miracle, but it's not," he said.
"Exercise-based rehabilitation really, genuinely works."
He said the centre has about 2,400 unique visits per month and 400 regular users.
The centre does not get NHS funding and it charges users a monthly fee, equating to roughly £2.30 per visit.