Ex-Northampton Town owner 'not the villain' over council loan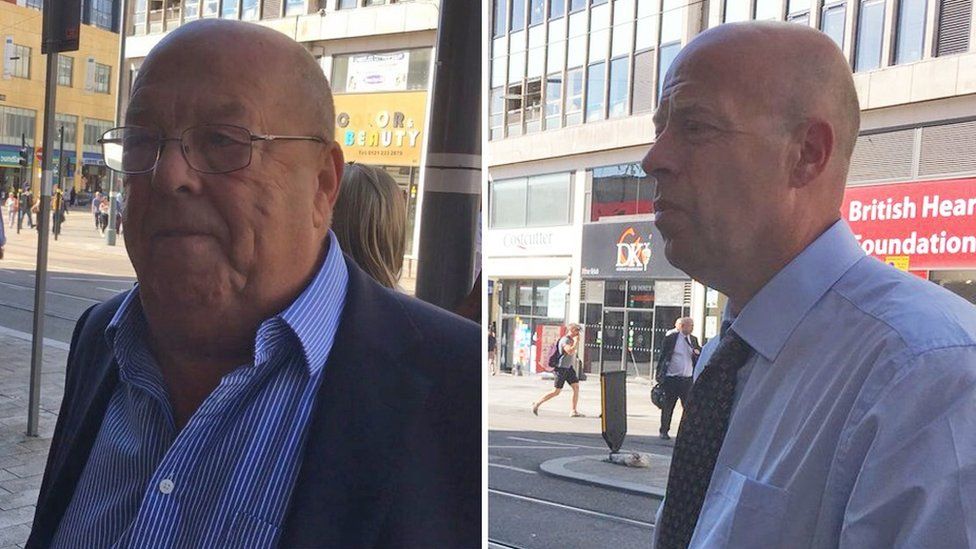 The former owner of a football club at the centre of a £10.25m loan scandal "is not the villain," his lawyer said.
Northampton Borough Council is suing Anthony Cardoza, his son David and David's wife Christina to recover some of its loan to Northampton Town.
It was intended to be used to redevelop the club's Sixfields Stadium and nearby land but the work was never finished.
A 10-day hearing at the High Court in Birmingham has concluded and a judgement is due in the coming weeks.
This is disputed by the council, which wants to recover this sum and a further £1m in damages and compensation.
Mr Cardoza's barrister Mohammed Zaman called the claim "highly artificial" and said his client was "not the villain in all this".
He said: "Without his support, the club couldn't have traded and, when the sad relationship with the club ended, he took the biggest hit of anyone - £4.29m - and his son took a hit of just over £1m".
David and Christina Cardoza's lawyer Emma Edhem said he had put "huge sums of money into the club" and repaid himself £250,000 when he was chairman "instead of taking a salary".
The council also wants the couple's decision to transfer their home solely into her name to be constituted as defrauding creditors.
It accuses them of trying to avoid the property being seized as an asset when the club faced financial difficulties.
Ms Edhem said: "The purpose was to save his marriage by conceding to his wife's demands to transfer the house to her and make it no longer part of any business."
James Morgan QC, for the council, previously told the court David Cardoza was "willing to tell lies and half truths" if it suited his business dealings and that Anthony Cardoza was "generally unreliable as a witness".
High Court judge Simon Barker QC's judgement is expected in a few weeks.
Related Internet Links
The BBC is not responsible for the content of external sites.