Northamptonshire County Council: Call for cabinet to quit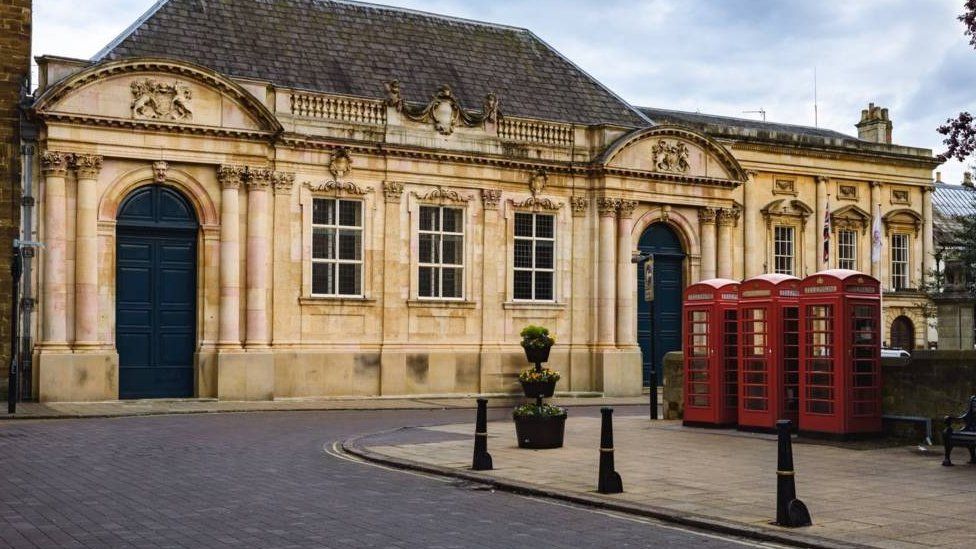 An opposition councillor has called on a cabinet running a troubled county council to quit and said its assets should be frozen.
On Tuesday all new spending was banned at Northamptonshire County Council, with the exception of statutory services for protecting the vulnerable.
Now Labour member Danielle Stone has called on leading councillors at the Tory-run authority to "step down".
Council leader Matt Golby said calls for resignations were "ridiculous".
Ms Stone - who also leads the Labour group on Northampton Borough Council - said the county council planned to "sell the family silver" and if action was not taken "there will be nothing left for any new administration".
"The borough and districts need to be brought in to provide leadership and strategy to see us through the next two years," she said.
"All administration councillors need to step down. Effectively the council is bankrupt."
Conservative councillor Mr Golby said calls for resignations "are a waste of time".
"We can start the recover and have all the plans in place to undertake the massive job ahead of us," he added.
He said as a member of past cabinets he accepted his "part of the responsibility" for the financial position the council has found itself in, but said calls for him to resign "were ridiculous if not unexpected from a Labour group".
The council is facing a potential budget shortfall in the current financial year of between £60m and £70m, according to executive director of finance Mark McLaughlin.
A letter sent to councillors said the authority "knowingly adopted unachievable savings" in 2017-18.
Related Internet Links
The BBC is not responsible for the content of external sites.