Northamptonshire County Council: Crisis talks to be held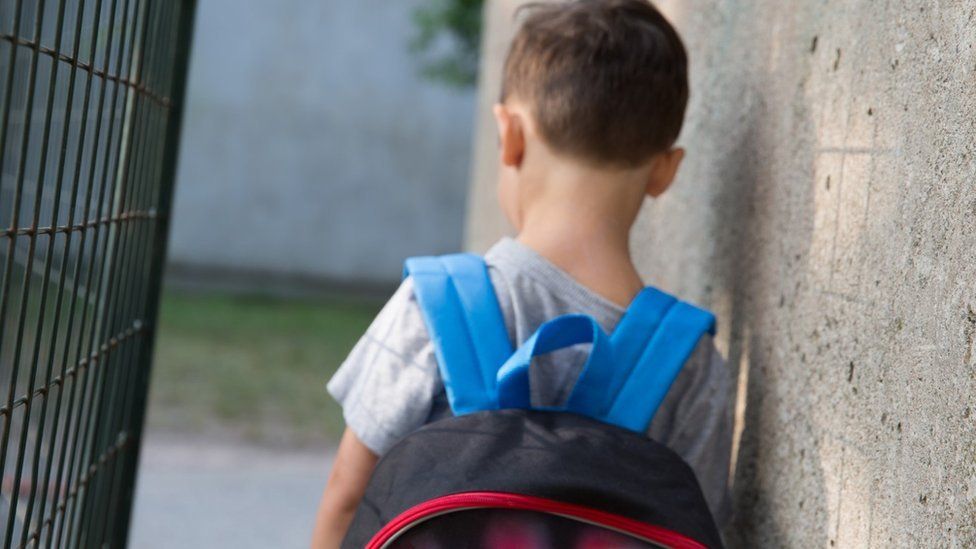 A council facing "unprecedented" cuts is set to hold emergency talks, but has vowed to protect vulnerable people.
Northamptonshire County Council needs to make drastic cutbacks in order to save £70m by next March.
Its leader is proposing services are cut back to a "core offer" but said a "robust" system would be retained to safeguard children and vulnerable adults.
An extraordinary meeting will be held on Wednesday, with the aim of discussing cuts which would see services stripped back to the legal minimum.
Council leader Matthew Golby warned the authority has to decide what it can "realistically provide".
He said they would "safeguard all children and young people" while ensuring a "robust safeguarding system to protect vulnerable adults".
The "core offer" would also see the Conservative-led authority carry out "sufficient maintenance" of public highways and plan for school places, Mr Golby added.
A council source told the BBC the scale of possible cuts was "huge...completely unprecedented".
Prof Tony Travers, a local government expert at the London School of Economics, warned 15 to 20 councils were at risk of ending up in a similar position to Northamptonshire.
"It won't just be Northamptonshire, but they are the council that has got nearest to the precipice as it were so far," he said.
Opposition Labour county councillor Danielle Stone said she was concerned cuts could hit support structures in children's services and "threaten the stability of families".
Prior to this, there had only been two issued in the UK since 1988.
Mr Roberts said: "To put itself on a secure financial footing very difficult decisions will need to be taken. It is clear the time for these decisions is now."
Meanwhile, the Chartered Institute of Public Finance and Accountancy has warned that other authorities are facing similar pressures.
Its chief executive, Rob Whiteman, has said more than 20 councils were "similarly vulnerable to financial failure".
He told the BBC: "All of local government is finding it hard at the moment. Northamptonshire is finding it particularly difficult because I'm afraid it's been badly led."
Could it happen anywhere else?
Northamptonshire County Council is the only authority so far to have formally declared itself at risk of spending more than the money it has available.
These reserves are sometimes seen as "rainy day" funds. They are there for unplanned expenses or planned one-off costs.
They do not get topped back up again unless the council finds the money from somewhere else.
The NAO found that between 2011-12 and 2016-17, a growing number of councils found themselves spending more than they expected to on social care and dipped into their reserves.
Official government figures show that between 2015-16 and 2017-18, the amount of day-to-day spending funded by reserves and "other items" (including money transferred from other authorities or anything left over from previous years) increased to almost £2bn, equivalent to just over 2p in every £1 spent by local authorities.
This is now expected to drop in 2018-19 to about £1.3bn, or 1.4p in every £1.
The government has allowed councils responsible for social care to charge more in council tax to cover the increased cost of an ageing population.
The NAO has warned councils cannot continue to rely on their reserves if they are struggling to make savings.
"A financial model based on dwindling reserves and difficulties in delivering savings is not financially sustainable over the medium term," it said.
The Local Government Association (LGA) said the "next Spending Review will be make or break for local services".
A Ministry of Housing, Communities and Local Government spokesman said: "It is essential residents are able to have faith in their council, particularly in the responsible use of taxpayers' money.
"The financial challenges facing the council are clearly serious and reinforce how important it was that we took swift action to appoint commissioners.
"These commissioners will continue to work closely with the council as it takes the necessary steps to rebalance its finances."
Analysis - Sam Read, BBC political reporter
There have been many arguments about how Northamptonshire County Council got to this point.
It's left the authority in a situation no council has been in before.
Today it will agree new priorities for the future that in effect leave it just fulfilling its legal obligations.
We should then get more clarity on specific cuts in the coming weeks.
But these are all stop-gap measures. The authority is expected to be replaced with a new, unitary council in 2020.
Related Internet Links
The BBC is not responsible for the content of external sites.