Teen motorbike death pothole 'had been inspected'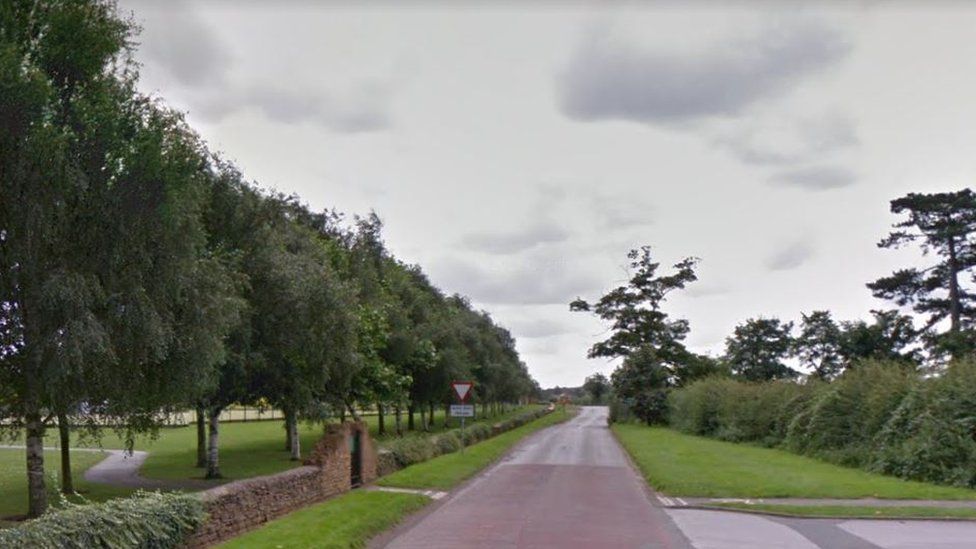 A pothole which played a part in the death of a 17-year-old girl had been inspected on the day she was killed, an inquest has heard.
Chelsie Rose, from Hollowell, Northamptonshire, died after her motorbike hit a car which had slowed down due to a "large pothole" in Boughton Fair Road, Moulton in March.
She was thrown on to the other side of the road and hit by another car.
Coroner Anne Pember recorded a verdict of accidental death.
Mrs Pember said if the pothole had not been there then there would have been "no need or reason for those cars to slow down".
Speaking after the inquest, Miss Rose's mother Hazel Rose said she did not understand why the pothole had not been repaired earlier.
Two witnesses in the case, Joseph Frensham and Jennifer Woodward, also criticised the road.
Mr Frensham called it a "narrow, bumpy country road" which was "in poor repair with a large number of potholes".
Mrs Woodward said the road was "not in a good condition, with lots of holes" in it.
Northampton's County Hall heard Moulton College student Mr Frensham had been driving home on 13 March when the car in front of him stopped to go round the 900mm pothole.
He told the inquest on Wednesday that as he slowed to "no faster than walking pace" he heard a "loud bang from behind".
A passenger in his car, Benjamin Small, told the coroner that following the crash he had seen something "flying through the air".
He said he could "see it was a person and almost immediately the person was hit" by a car.
Mrs Woodward, who had been driving her car in the opposite direction, told the court she had "suddenly heard a bang".
She said as she drove passed it she glimpsed something and heard another bang as her car lifted over something in the road.
After coming to a stop, she could see the bike and Miss Rose's body.
Martin Sockett, the network manager for Northamptonshire Highways, said the pothole had been repaired after Northamptonshire Police called the council's emergency team.
Prior to that, there had been a complaint from a member of the public on 10 March.
Mr Sockett told the court his team had five days to inspect such a hole after it is reported and that someone had been out to the scene on the morning of the day of Miss Rose's death.
He said that report had highlighted the pothole as a Category One defect, which should be repaired within another five days.
Mr Sockett added his team dealt with 3,664 complaints in March and that it would be a "tremendous strain" to address every pothole across the county immediately.
Related Internet Links
The BBC is not responsible for the content of external sites.