Northamptonshire County Council: MP's questions over council-owned firm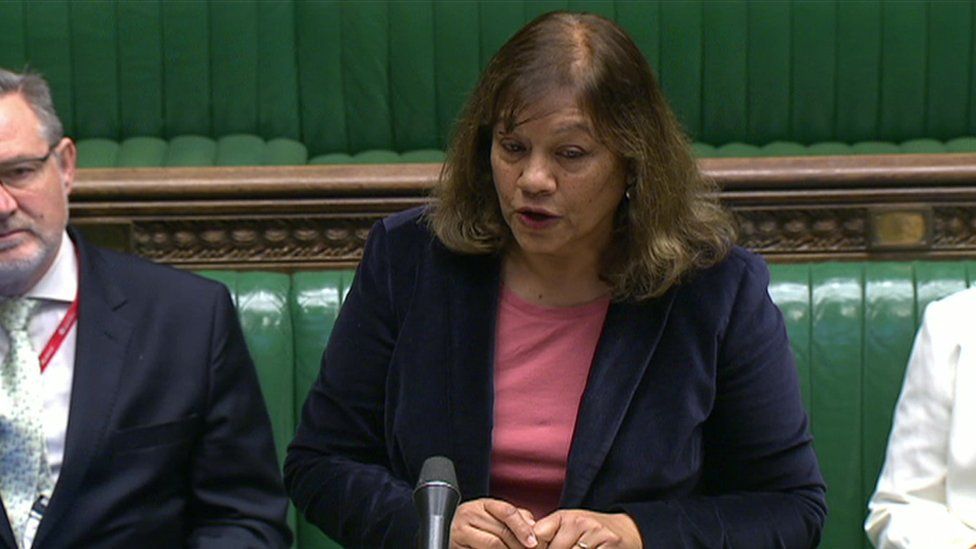 Questions have been asked in Parliament after a company owned by cash-strapped Northamptonshire County Council bought a rugby hospitality box.
Valerie Vaz MP has raised the issue twice in the House of Commons in consecutive weeks.
The company is currently the subject of an independent investigation commissioned by the council.
NEA Properties spent money for the use of a 16-person hospitality box at Premiership rugby union side Northampton Saints.
Ms Vaz, Walsall South MP and shadow Leader of the House, made her intervention in Parliament following a joint investigation into NEA Properties by the BBC and Local Democracy Reporting Service.
On Thursday, she accused the Leader of the House and South Northamptonshire Conservative MP Andrea Leadsom of not answering her previous question.
She told the Commons: "Last week I asked about Northamptonshire County Council-owned NEA Properties.
"The Leader of the House again did not answer the question and say what happened to £1.5m of public money spent on unspecified projects.
"Will she ask the Secretary of State for Housing, Communities and Local Government to update the House?"
Mrs Leadsom had said it was "an issue I am incredibly concerned about".
NEA Properties was dissolved in January 2018 and had been run by two Conservative councillors - Andre Gonzalez De Savage and Bill Parker.
The inquiry into NEA Properties is expected to be completed in the next few weeks.
Related Internet Links
The BBC is not responsible for the content of external sites.