Hope Centre: Homeless help site faces eviction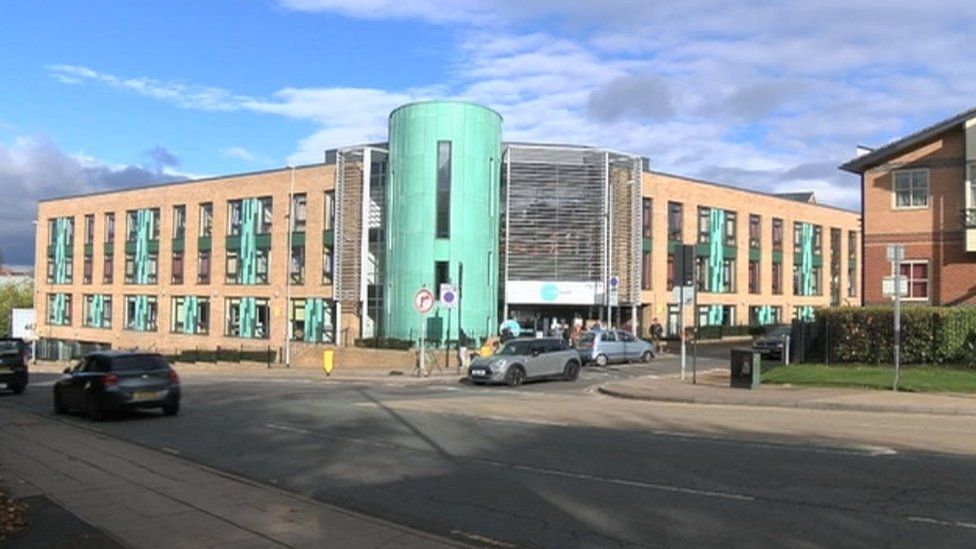 More than 4,000 people have signed a petition to help save a day centre for the homeless.
Hope Centre at Oasis House, Northampton has received an eviction notice to leave the site within the year.
Landlord Midland Heart wants more temporary accommodation for the homeless at the Campbell Street site.
Hope Centre chief executive Robin Burgess said 12 months' notice was unrealistic as they would have to raise about £300,000 for new premises.
The Hope Centre provides food, clothes and advice for homeless people and the rest of the building is used for temporary accommodation.
"The centre was purpose-built for us, using money given by central government," Mr Burgess said.
"Even if we start fundraising now for a building that might cost £300,000 to buy, that would take us far longer than 12 months.
"This decision will make a homeless charity homeless," he said.
Centre user Ambrose Doherty spoke for the people who depend on its services.
"I can honestly say with my hand on my heart the centre saved my life," he said.
"I'm not the only one that's been saved. It happens on a daily basis."
The borough council has offered to help find alternative accommodation but said Midland Heart's proposal "fits in with the government's rough sleeping strategy, and is something we would wholeheartedly support".
David Taylor, from Midland Heart, said: "Our priority is to provide as much homeless accommodation, with access to dedicated support, as possible.
"While we are sympathetic to the Hope Centre's frustration at having to relocate their day centre to new premises, it is vital that we look at new ways to increase the provision of accommodation.
"The extended notice period of 12 months gives the Hope Centre sufficient time to find suitable premises."
Related Internet Links
The BBC is not responsible for the content of external sites.