Northamptonshire Police HQ sale plan not 'value for money'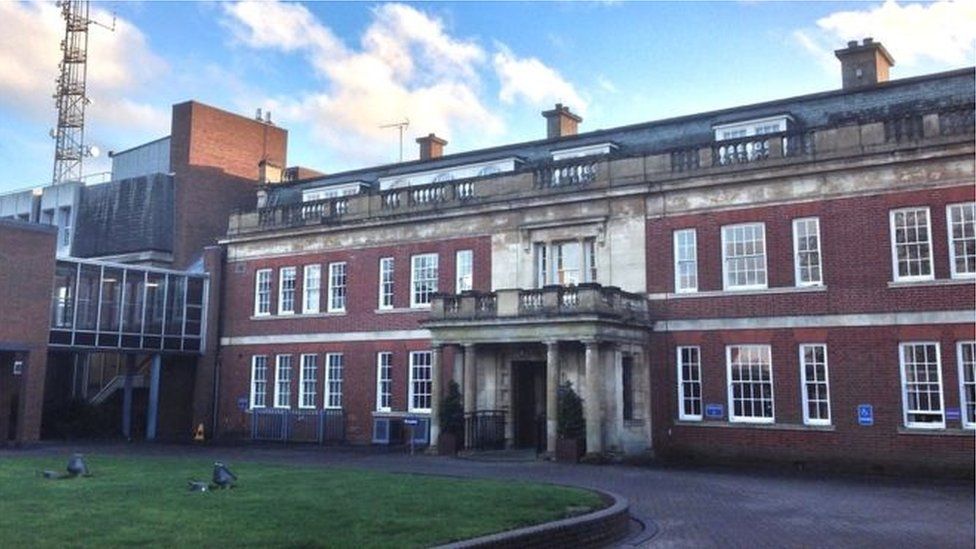 The sale of a police headquarters was cancelled because it "did not represent value for money", a Conservative police and crime commissioner (PCC) says.
A report from the office of Northamptonshire PCC Stephen Mold criticised plans by his predecessor Adam Simmonds to sell Wootton Hall.
Mr Simmonds valued the site at £3.45m, but Mr Mold said it had been consistently valued at more than £7m.
The BBC has approached Mr Simmonds, also a Conservative, for a comment.
Mr Simmonds, who was the county's first PCC between 2012 until 2016, argued Wootton Hall was not fit-for-purpose and that selling it would save £40m over 25 years.
The decision to sell the building was signed-off on his final day in office.
The land was acquired by the Education Funding Agency, with a view to it being used for Wootton Park School - a state-funded free school offering a specialised policing and public service-focused curriculum.
However, the terms of the deal were revised less than a year later by Mr Mold, although a section of the site - previously occupied by flats - was eventually sold for £2.85m to accommodate the school, which opened in 2016.
Mr Mold said he was "concerned" that "the operational impact on policing" from selling Wootton Hall "had not been fully understood or planned for, nor sufficient arrangements put in place for the relocation of police headquarters".
He said: "It was also clear to me that the sale did not represent value-for-money, either for the force or taxpayers."
Mr Mold said a new plan would see the site redeveloped as a joint police and fire headquarters.
Related Internet Links
The BBC is not responsible for the content of external sites.