Frosty windscreen driver leaves police 'speechless'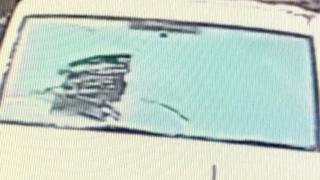 A car being driven with just a small gap in its frost-covered windscreen has been photographed by police.
Traffic officers in Northampton said they were left "speechless" when they snapped the vehicle during a patrol in Wootton Hope Drive.
The force's Safer Roads Team called it "one of the worst" cases they had seen in a long time when temperatures dropped -2C.
The team reported more than 15 drivers for failing to clear their windows.
A Northamptonshire Police spokeswomen confirmed the drivers will be prosecuted for failing to have a clear view of the road.
The offence carries a penalty of three points on a driver's licence and a £100 fine.
You may also be interested in: