'First' James Bond 007 gun to go under the hammer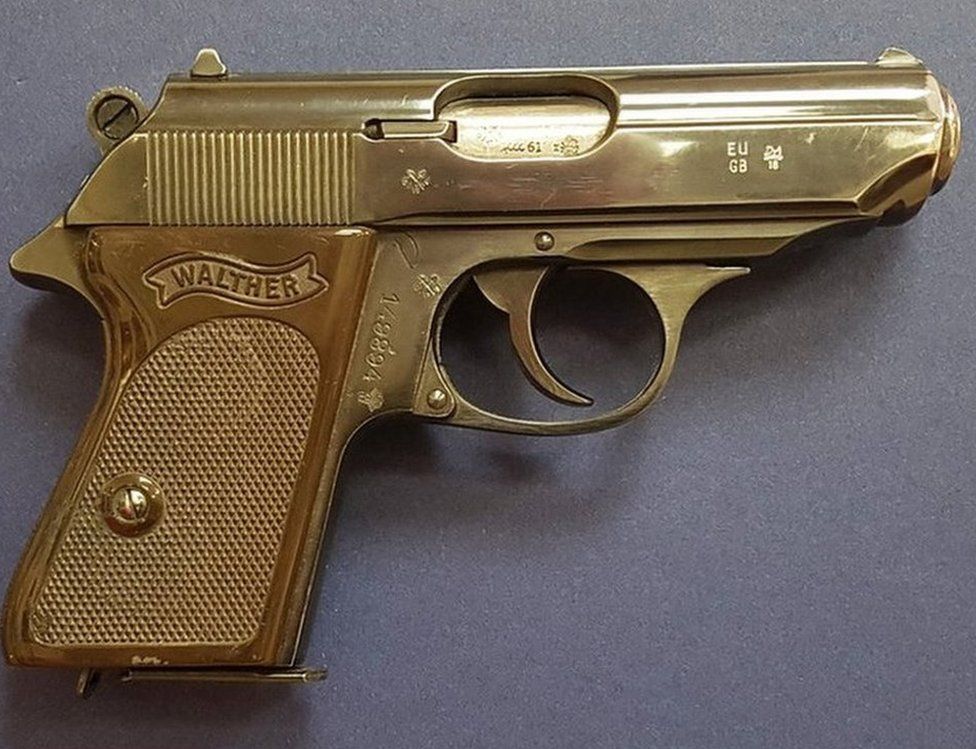 A handgun handed to Sean Connery in the opening scenes of Dr No in 1962 is to be auctioned.
The Walther PPK pistol was owned at the time by M actor Bernard Lee, who brought it on set when a prop was not available.
A letter signed by Lee confirms the then fully-active gun was the "first ever to appear in a James Bond film".
Auctioneer Jonathan Humbert described the piece as a "superlative piece of British film history".
Bernard Lee was the longest-serving M actor, playing the role in the first 11 Eon-produced Bond films, from Dr No in 1962 to Moonraker, in 1979.
Mr Lee brought the live gun along for the filming of the early Dr No scene after a prop gun ordered by Eon Productions did not arrive on time.
According to provenance notes, a different Walther pistol was used for the rest of the film because Mr Lee's gun was deemed "inappropriate".
The actor later gave the weapon to the parents of the vendor in 1974, with a signed letter in which he says: "This pistol is the first ever to appear in a James Bond film."
The letter adds: "It was fully functional at the time. I have since removed the firing pin."
The firearm is expected to fetch as much as £80,000 in the auction.
A pistol held by Sean Connery in a poster to promote the 1963 film From Russia With Love sold at auction for £277,250 in 2010.
Related Internet Links
The BBC is not responsible for the content of external sites.