Harry Dunn: Crash victim's family to take Foreign Office to court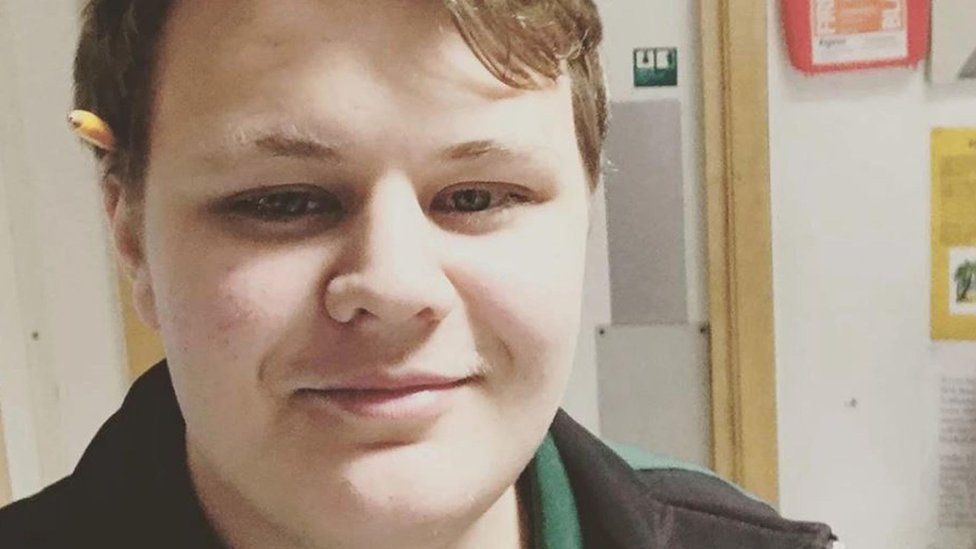 The family of Harry Dunn is to begin legal action against the Foreign and Commonwealth Office (FCO).
Harry, 19, died outside RAF Croughton in a crash with a car owned by US citizen Anne Sacoolas, who later left the UK claiming diplomatic immunity.
Earlier the Dunn family held a meeting with human rights barrister Geoffrey Robertson QC.
Family spokesperson Radd Seiger told Sky News: "The first action we will be taking is against the FCO."
An FCO spokeswoman said: "We have done everything we can properly to clear a path so that justice can be done for Harry's family.
"As the foreign secretary set out in Parliament, the individual involved had diplomatic immunity whilst in the country under the Vienna Convention on Diplomatic Relations."
The FCO said it would respond to any legal action in due course.
Mr Seiger said: "We will be shortly issuing a letter of claim which is a prelude to a judicial review.
"We are absolutely clear that the Foreign Office's decision to advise Northamptonshire Police that Mrs Sacoolas had the benefit of diplomatic immunity was unlawful and we will be seeking a judicial review of that decision to have it quashed."
He also appealed for Mrs Sacoolas "to come back to this country and face the music".
The family has also referred Northamptonshire Police to the Independent Office for Police Conduct (IOPC).
A Northamptonshire Police spokeswoman said the force would be happy to support the IOPC with any concerns raised by the family.
On Tuesday, Northamptonshire Police Chief Constable Nick Adderley said Mrs Sacoolas would be interviewed under caution in the US.
Officers are waiting for the necessary visas.
Mr Seiger said the force had "not disclosed all the information this family are entitled to".
"We have deep concerns about the manner in which this investigation was conducted, and simply adding insult to injury to this family at their darkest hour," he added.
Mr Adderley had previously said Northamptonshire Police had at all times "acted with the utmost integrity and transparency".
Mr Seiger said: "This family have a steely determination about them to ensure that Harry has not died in vain.
"I think the whole nation, the whole world now, is looking at this set of circumstances and it isn't right."
Mr Dunn's motorbike was in a collision outside RAF Croughton in Northamptonshire on 27 August. He later died in hospital.
Mrs Sacoolas' husband Jonathan is a US intelligence official who was working at the base at the time of the crash.
Both the British and US governments agree that by returning to the US Mrs Sacoolas forfeited the right to diplomatic immunity.
Related Internet Links
The BBC is not responsible for the content of external sites.