Harry Dunn death: Crash suspect Anne Sacoolas interviewed in US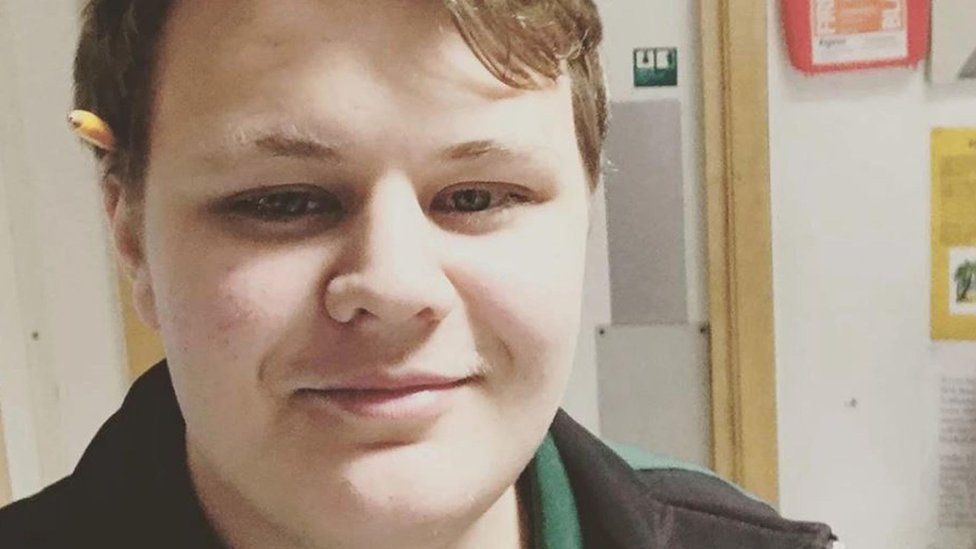 Police investigating the death of 19-year-old Harry Dunn have interviewed crash suspect Anne Sacoolas in the US.
Mr Dunn died in hospital after the collision outside RAF Croughton in Northamptonshire in August.
His parents have been campaigning for justice after Mrs Sacoolas, 42, the wife of a US diplomat, returned to the US claiming diplomatic immunity.
Northamptonshire Police said details of the interview would be passed to the Crown Prosecution Service (CPS).
Supt Sarah Johnson said: "We can confirm that we have completed an interview of the suspect in connection with the death of Harry Dunn, the details of which will be provided to the CPS for consideration alongside the rest of the evidential file already submitted."
However, family spokesman Radd Seiger said the news "does not constitute an update" and the Dunn family "continue to feel frustrated and exasperated".
"No timeline has been given as to where we are going and when," he said.
Mr Dunn's stepsister, Larna Harber, told the BBC that developments "leave us with more questions than answers".
Mr Dunn was on his motorbike when the collision with a car owned by US citizen Mrs Sacoolas happened outside the Northamptonshire airbase on 27 August.
His parents, Charlotte Charles and Tim Dunn, travelled to the US as part of their campaign and have been calling for Mrs Sacoolas to answer questions over their son's death.
Chief Constable Nick Adderley said last week that Mrs Sacoolas wanted "to be personally interviewed by officers from Northamptonshire Police in order for them to see her and the devastation this has caused her and her family".
Mr Dunn's family has announced plans to sue Mrs Sacoolas, and said lawyers would also look at "lawless misconduct" of the US administration.
Asked in an interview with LBC if there were circumstances where Mrs Sacoolas could come back to the UK to face charges, Mr Trump said he would "have to see what the final facts are".
Legal action has also been launched against the Foreign and Commonwealth Office and the family intends to refer Northamptonshire Police to the Independent Office for Police Conduct over its handling of the investigation.
Mr Adderley is facing fresh calls to resign after he commented on the family's potential legal action against Mrs Sacoolas by posting on Twitter: "How sad but how predictable."
The chief constable has since deleted the tweet, saying he "meant no offence" and apologised if his tweet had been "misconstrued or misinterpreted".
Mr Seiger said the tweet "displayed a staggering degree of unprofessionalism".
Related Internet Links
The BBC is not responsible for the content of external sites.