M&S supplier Greencore back in operation after Covid closure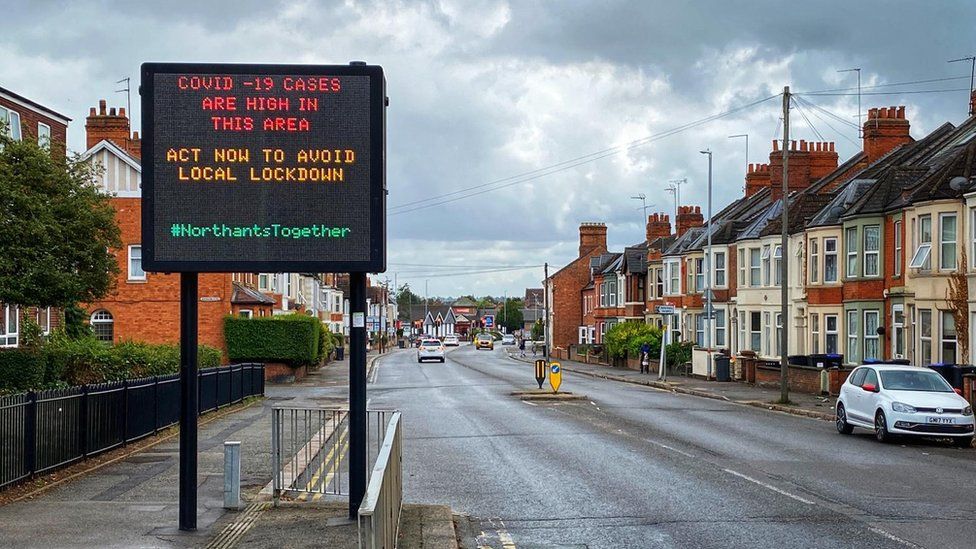 Production is back under way at a sandwich-making factory days after it was closed because almost 300 workers tested positive for Covid-19.
The Bakers' Union said staff have been asked to return to work before periods of self-isolation have finished.
A Greencore spokesman said workers at the site have either completed their self-isolation period or are exempt.
The BBC has seen correspondence between the Bakers' Union, which represents workers at the factory, and Greencore, in which the firm said it has permission "from Public England to stagger start up, using staff who have completed a period of self-isolation".
Branch secretary for Greencore in Northampton, Nicolae Macari, said he had been contacted by members saying they had been asked to go to work even though they were still self-isolating.
The union's general secretary Sarah Woolley, said she was concerned workers were being asked to return at the same time as the government has said it would fine anyone who breaches self-isolation guidelines.
"Workers are stuck between the devil and the deep blue sea," she said.
A Greencore spokesman said those working at the factory have completed their self-isolation period or have "a critical role that has been approved by Public Health England as being exempt".
The spokesman did admit it was possible "a small number of colleagues who are still self-isolating as a precaution, having tested negative, were initially contacted about returning to work," but added none of those people had done so.
Related Internet Links
The BBC is not responsible for the content of external sites.