Stolen bulldogs: Puppies returned to Wellingborough owners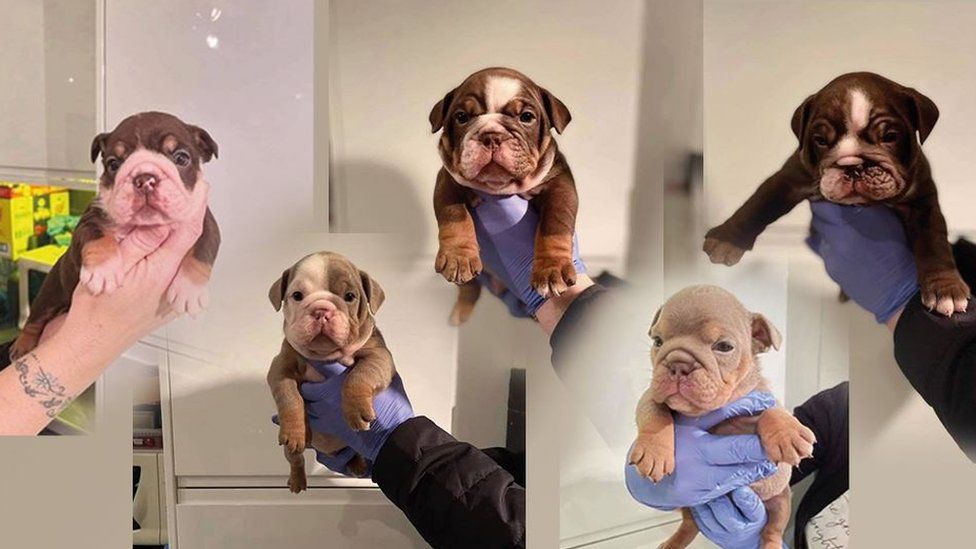 Police have thanked thieves for "having some humanity" after five stolen English bulldog puppies were returned safely following an armed raid.
The five-week-old dogs were taken from Windermere Drive, Wellingborough at about 16:20 GMT on Monday.
Northamptonshire Police said three men entered a house "and threatened the occupants with weapons before making off with the puppies".
Det Insp Johnny Campbell said: "I would thank the people who stole them for having some humanity and doing the right thing by giving them back.
"As an organisation with dogs on our team, we know how important and cherished they are to their owners, how they are part of the family, so I would like to thank everyone who shared our appeal and helped get these puppies back.
"We would still encourage whoever did this to come forward and speak to us about why you did this in the first place so we can put the matter to rest."