Rainsbrook: 'Unacceptable failure' at youth jail, minister says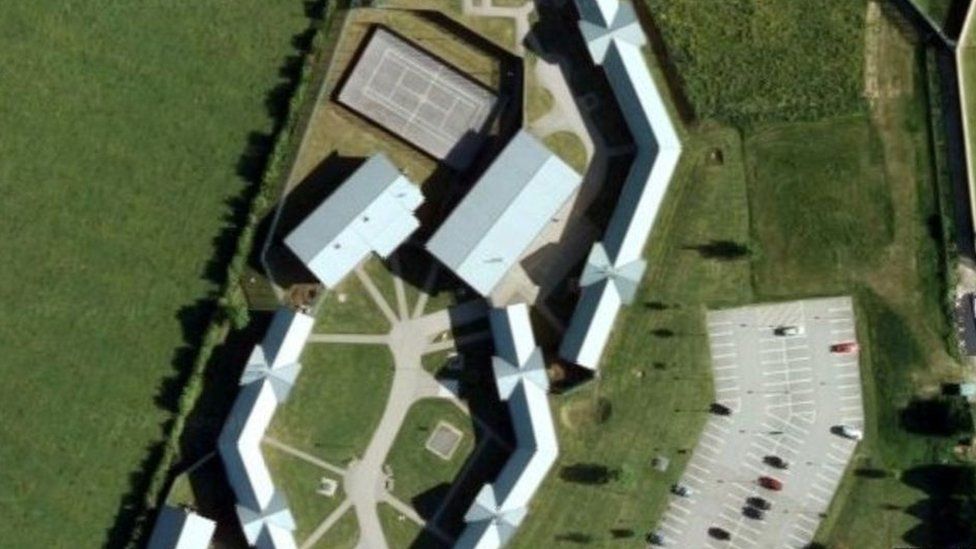 Locking up children in a youth jail for more than 23 hours a day during the pandemic has been called an "unacceptable failure" by the justice secretary.
Watchdogs ordered ministers to act after it emerged the children were kept in their rooms as a quarantine measure at Rainsbrook Secure Training Centre.
Robert Buckland told the Commons Justice Committee there were "serious issues" at the Northamptonshire jail.
Its operator MTC apologised to MPs.
In December, Ofsted, the HM Inspectorate of Prisons and the Care Quality Commission (CQC) issued an "urgent notification" - the first time they used their legal power to order the justice secretary to come back with an action plan to improve conditions.
During a visit in October, inspectors found that 15-year-olds arriving at the centre were being locked up for a fortnight of coronavirus quarantine - and only being allowed out for half an hour a day.
The watchdogs then went back into the centre in December and found little had changed, despite their highly critical report.
Mr Buckland told the committee although an outbreak at the site had "complicated matters", Covid-19 "was not an excuse".
He said the purpose of public health measures put in place had been "misunderstood", which "led to the lock-up and we all agree that was unacceptable".
"It was absolutely the right measure to take in terms of public health but I think a misuse of those procedures led to the serious issues that we are dealing with today," he added.
The minister also pledged to "get to the bottom" of issues at the jail near Northamptonshire's border with Warwickshire.
MTC's managing director Ian Mulholland, who took over the role in January and was not in charge at the time of the inspections, expressed "deep regret" for the "very obvious failings".
He told the committee he would be focusing on addressing problems, particularly "longstanding culture issues", adding there already had been some improvements at the centre.
Mr Mulholland said: "We got it wrong, I'm not going to attempt to defend how we got it wrong.
"I am hoping that I can give you some assurance about the things that we will do to make it better going forward."
The Ministry of Justice said no similar problems had been seen at any other youth jails.