Rev Richard Coles: Partner's alcoholism like 'a demon'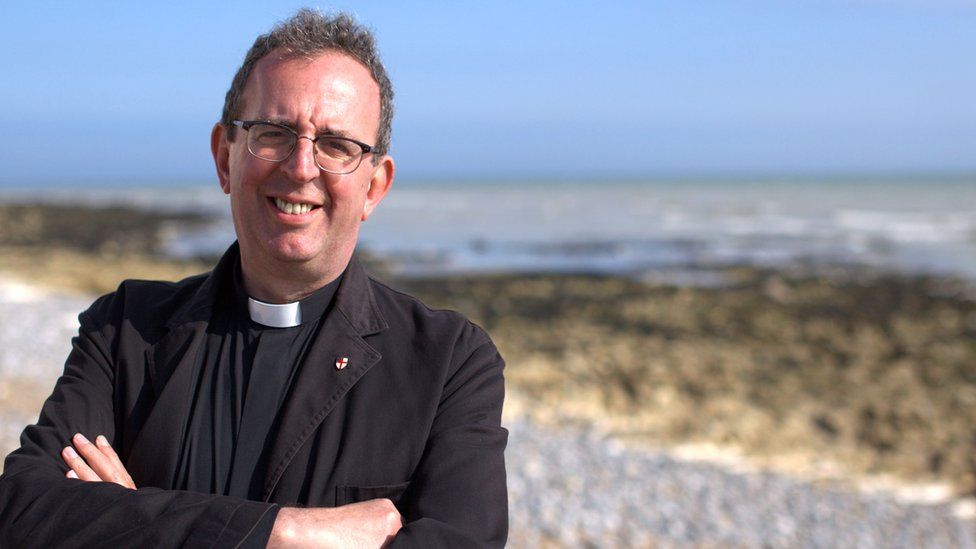 The Reverend Richard Coles has said his late partner's alcoholism was as if he was being "seized by a demon".
Richard Coles, a vicar in Northamptonshire, has now said it was alcohol that killed his partner.
The BBC broadcaster said: "Anyone who has loved an addict and lived with an addict will know how tough it is."
The couple, both priests, lived together at their vicarage in the village of Finedon.
Richard Coles was the keyboard player in the 1980s band The Communards before becoming a priest and a presenter of shows including BBC Radio Four's Saturday Live.
The couple met in 2007, and Richard said David was "probably" already an alcoholic, but neither of them was aware of it.
"An enthusiastic fondness for alcohol when you're 20 or 25 is one thing, when you're 35 or 40 it's another thing and his drinking just got out of control," he said.
The 59-year-old said David used alcohol as "an anaesthetic for when life was tough and then it just kind of rampaged".
"People used to talk about the 'demon drink' which sounds like a rather melodramatic way to describe it, but it is like someone is seized by a demon and when David was at his worst he was really difficult and it was very tough," he said.
Richard said he had not spoken about David's alcoholism previously because his partner was "deeply ashamed about it when he was in its grip".
He said he had been able to join a Al-Anon group for people whose life had been affected by someone else's alcoholism.
"That was a lifesaver, because I just sat with people who were going through the same thing I was going through and that made a huge difference," he said.
Richard Coles was a contestant on Strictly Come Dancing in 2017 and also regularly appears on shows such as Have I Got News For You and QI.
He said the response when he announced David's death was "overwhelming" and he received "a tsunami of good wishes".
"I was really touched that people cared about David and cared about me," he said.
"Horrible letters came, but actually they were like paper darts because the real pain was that David was no longer there."
If you or someone you know is struggling with issues raised by this story, find support through the BBC Action Line.
Related Internet Links
The BBC is not responsible for the content of external sites.