Parkrun: Northampton runner, 88, to complete 400th event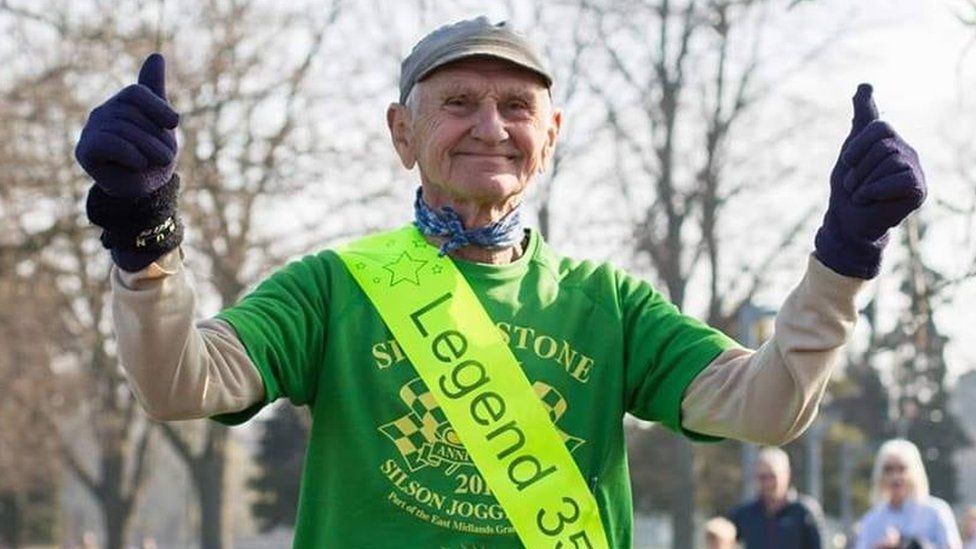 An 88-year-old is set to become the oldest person to complete 400 Parkruns when the event returns on Saturday.
Bob Emmerson, who has completed 392 of his runs at Northampton Parkrun, first took part in the 5km (3.1 mile) event nine years ago.
Mr Emmerson said he had been running 5km every day "just to prove I can still do it".
Parkrun, which organises community 5km runs each Saturday morning in parks around the world, will return in England at the weekend.
All nine Northamptonshire venues will host an event.
"Covid came along and stopped me on 399. If it had been one more week I would have had 400," said Mr Emmerson, who will run at Northampton's Racecourse.
He said he had made "so many good friends" since he started going to Parkrun.
"Every time I've hit a milestone - 100, 250, 350 - has been something special," he said.
"This is not going to be the last one. I shall just carry on in the good weather, the bad weather, throughout the coming winter and see how many I can clock up.
"I intend to carry on until I can't run."
In his younger days, Mr Emmerson finished the London Marathon in under three hours, and ran the London to Brighton Ultra Race.
He has a Parkrun personal best of 33 minutes and 41 seconds.
Northampton Parkrun run director Michelle Lewis said: "I can't wait to see everyone again. It is like a family.
"I'm so happy for Bob. We all want to celebrate this massive milestone."
Related Internet Links
The BBC is not responsible for the content of external sites.