Harry Dunn: Family set to hear evidence from Anne Sacoolas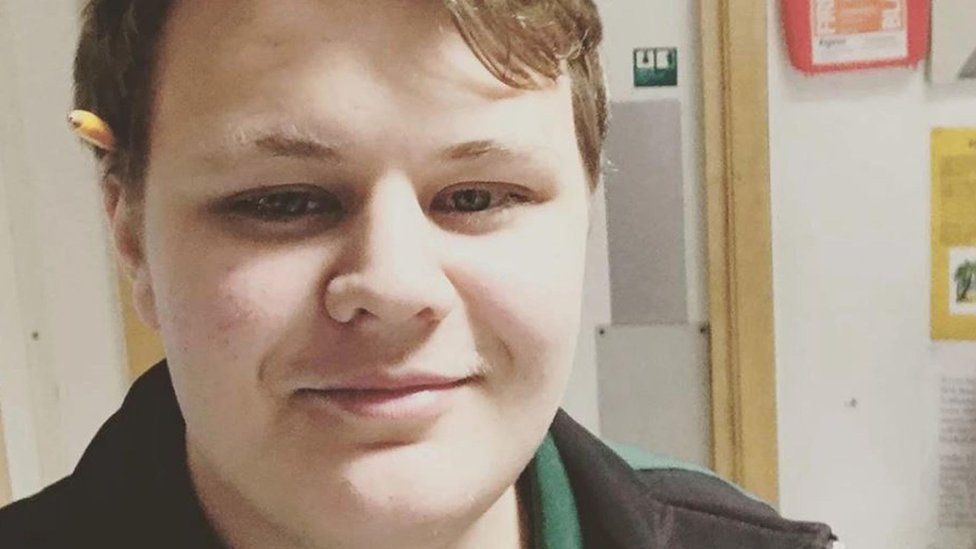 The family of Harry Dunn have said hearing evidence from the woman accused of killing their son "will be the most difficult day of our lives".
Mr Dunn, 19, died near RAF Croughton in 2019 when a car driven by suspect Anne Sacoolas hit his motorbike.
His parents, Charlotte Charles and Tim Dunn, will hear Mrs Sacoolas give evidence at a civil damages deposition hearing in Washington DC next week.
Mrs Sacoolas left the UK after the crash, claiming diplomatic immunity.
Mr Dunn's parents have been given permission by US courts to pursue a civil claim for damages against Mrs Sacoolas and her husband, Jonathan, following the crash, which happened in August 2019 in Northamptonshire.
The depositions are part of the "discovery" process in the Dunn family's damages claim, in which correspondence and documentation relevant to the case will be handed over ahead of a trial at the end of the year.
Mr Dunn's parents filed their depositions last month, describing the process as "arduous and difficult", but said giving evidence helped them to "stand up and speak for him as he cannot speak for himself now".
They will return to the USA next week to listen to the deposition from Mrs Sacoolas.
Mrs Charles and Mr Dunn said Mrs Sacoolas's deposition hearing was their chance to hear from her in detail about the crash.
Mrs Charles added: "Without that, our minds swirl around with uncertainty every day and I cannot put the image of Harry lying in the ditch by the side of the road dying out of my mind.
"We know it's going to be the most difficult day of our lives other than having to leave Harry after he died in hospital."
Mrs Sacoolas's car struck Mr Dunn's motorbike moments after she left the RAF base, where her husband worked for a US intelligence agency.
She was charged with causing death by dangerous driving by the Crown Prosecution Service, but an extradition request from the Home Office was rejected by the US State Department in January last year.
Related Internet Links
The BBC is not responsible for the content of external sites.