Northamptonshire project seeks stories of Irish M1 workers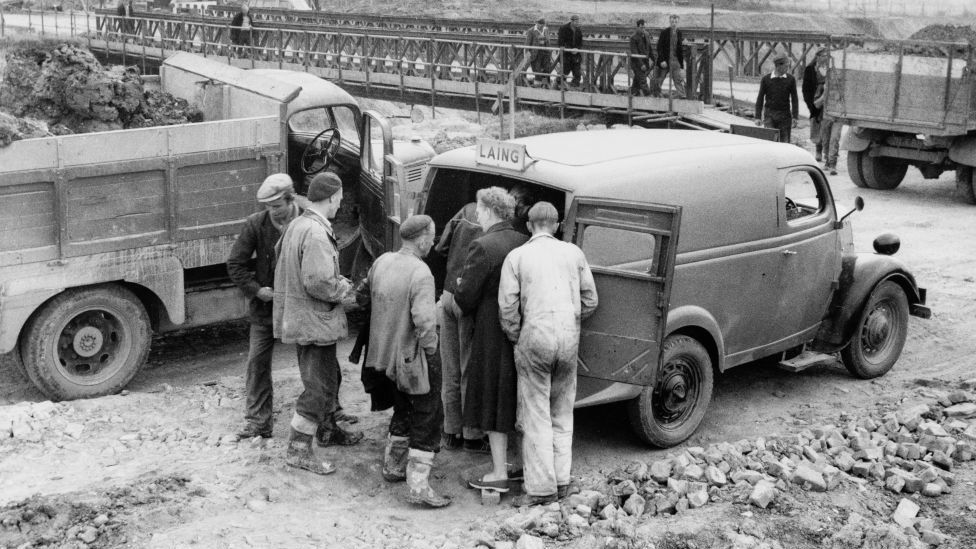 Stories of people who came from Ireland to work on the construction of the M1 are among those sought for a new project
Northampton Irish Support Group's "Stories of Migration" aims to tell the history of the area's Irish heritage.
Workers from Ireland were instrumental in many construction projects and several settled in England long-term.
The writer behind the project, Anneka Shally, said there were "amazing stories they had to tell".
About 5,000 road builders were brought to work on double-decker buses to construct that section.
When completed in the late 1960s, the M1 stretched the 200 miles between London and Leeds, with smaller extensions added afterwards.
As well those who worked on the M1, Ms Shally has been collecting stories of the wider Irish community in Northamptonshire.
She said: "There were a lot of advertisements in the pubs in Ireland for jobs in England.
"Post-World War Two there was a shortage of people [in England] to do the work that needed to be done."
The writer said there had been similar projects in the past but "what I wanted to do is see where these stories crossed over to tell the more collective story of what caused the Irish to be here and what part they played in Northampton in the last century and where we are now".
Once the stories have been collated by Ms Shally, she hoped they would be published later in the year.
Related Internet Links
The BBC is not responsible for the content of external sites.