Mental health: Anxiety, depression and self-harm on rise among teens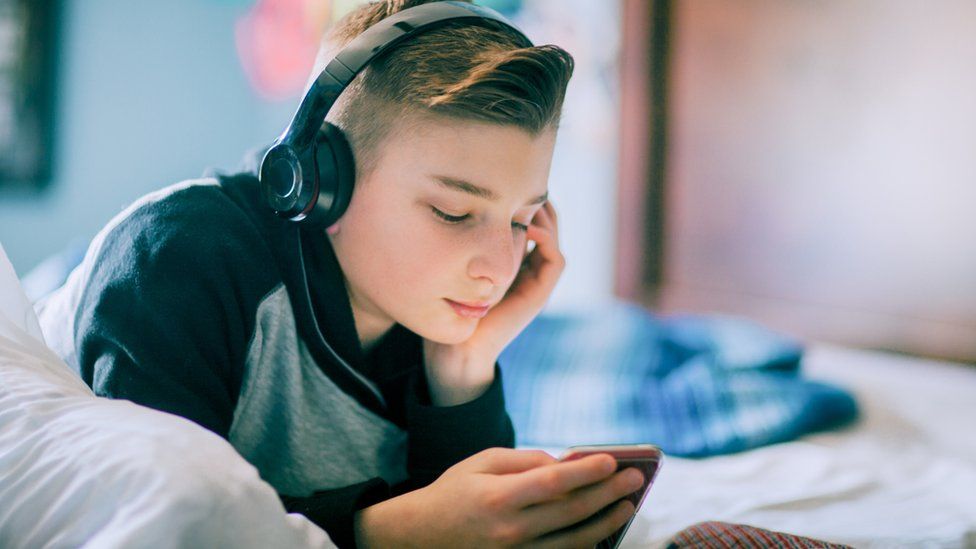 The number of teenagers seeking help for mental health problems is increasing rapidly, according to children's charities. The BBC went to Northamptonshire to talk to young people affected and those trying to help.
Relentless academic and social pressure left Liam on the verge of ending his own life.
The 17-year-old said his anxiety got so bad he "started to develop voices in my head".
One day he just got up and left. He was reported as missing and found before he came to any harm.
"It took that level of intervention for me to get help," Liam said. "I had been on waiting lists for quite a while and that was the real turning point for me."
The NSPCC said since April 2020 anxiety has been the top concern from young people who have called its Childline counsellors regarding their mental health.
The charity also said three-quarters of young people with mental health problems aren't getting the help they need.
It is a familiar story for Dr Santiago Nieto.
The GP, who works at Northampton's County Surgery in Abington Avenue, says the number of cases he sees now is "an enormous amount" more than 10 years ago.
"There is far more severe anxiety, more depression, more cases of suicide or attempted suicide, and more serious self-harm," he said.
Dr Nieto said social media is a major issue, with many children staying up late on phones and tablets.
"The usual suspects emerge every time," he said. "Social media gives a very skewed image of life.
"That's not healthy. There has to be time to be bored."
Many young people would rather not talk to their GP about mental health.
According to the The Children's Society, more than two thirds of young people would prefer to be able to access mental health support without going through a doctor.
Cindy Wrighting is the chief executive of Kettering-based Youth Works, which supports young people, providing counselling, drop-in sessions and advice.
She said there has been an "increase in young people presenting with really quite extreme levels of anxiety" in recent years.
The charity has around 170 young people on its waiting list and Ms Wrighting said the number using the service is almost double what it was two years ago.
"The pressure is on schools to get kids through exams and get certain grades," she said.
"Then lots more socialising has moved on to social media. That's sped up with lockdown.
"For a lot of young people that come here, just being given that space to work through their feelings, look at some strategies to manage and to engage again with life with a renewed outlook and a little more resilience can really be quite life-changing."
Liam is one such example.
He said "social pressures from school, expectations and self-doubt" had been building within him before he went to Youth Works.
"People understand me here," he said. "They are really down to earth and friendly.
"My relationship with my mum had dipped quite a bit, but now it's strengthened. We are able to laugh and joke again."
Charlie, 14, had also struggled to cope with academic pressure.
"I'm in Year 10 now, so it's constantly GCSEs, GCSEs, GCSEs," she said.
"It's really hard to do that for your whole life. It's really lonely."
She said counselling has made her "a lot happier and more confident".
Heath, 15, said they had "had quite bad anxiety since I was 10 and my parents split up.
"It was getting worse. I started having panic attacks every day because I had not dealt with my feelings for so long."
They said without help those attacks would be "utterly horrendous. I don't think I would have done well in school.
"I'm not sure I'd be a particularly happy person.
"I think my anxiety would have got to the point where I wouldn't be functioning at all."
If you have been affected by any of these issues you can visit the BBC's Action Line.
Related Internet Links
The BBC is not responsible for the content of external sites.