Illegal Northampton housing site shut down by police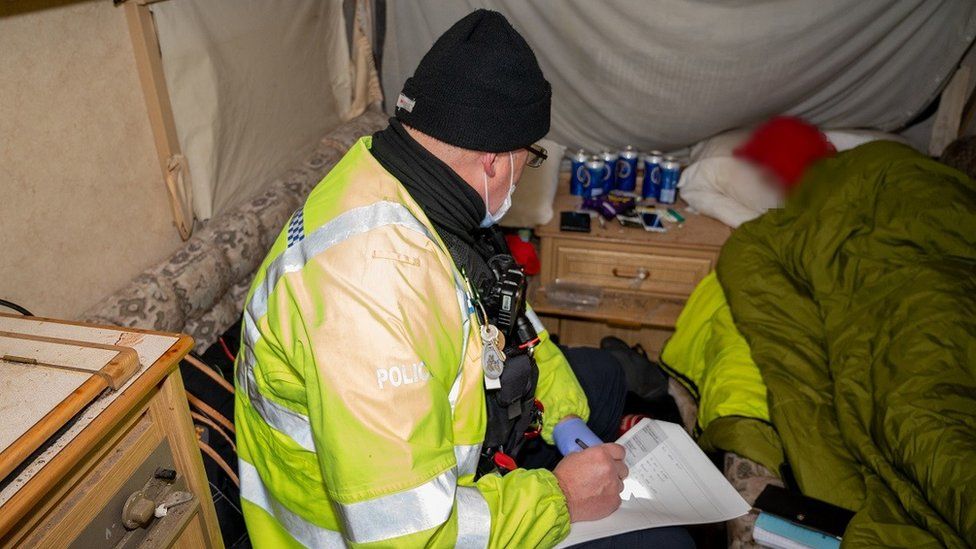 An illegal house in multiple occupation where a large number of people were living has been shut down by police.
Northamptonshire Police were called to an area of land off the A45 near East Hunsbury in Northampton, on 2 December.
Officers found 17 adults living in a number of outhouses and caravans in what were described as "appalling conditions".
PC Gaby Elliott, from the force, said the buildings "were shut down with emergency prohibition orders".
The accommodation was being used by a business to house its employees, police said.
PC Elliot said the person heading the company was spoken to and made aware they were not allowed to operate from there anymore.
Adam Brown, the councillor responsible for housing at West Northamptonshire Council, said: "Nobody should have to live in the conditions we found... and we will continue to take action to ensure we protect people's right not to live in squalor."
Related Internet Links
The BBC is not responsible for the content of external sites.